Would you like to contact to check availability or learn more?
Fill out the info below and someone from will get back to you.
Email Sent
Chum Fun Charters
76 Reviews
-
TripAdvisor® Traveler Rating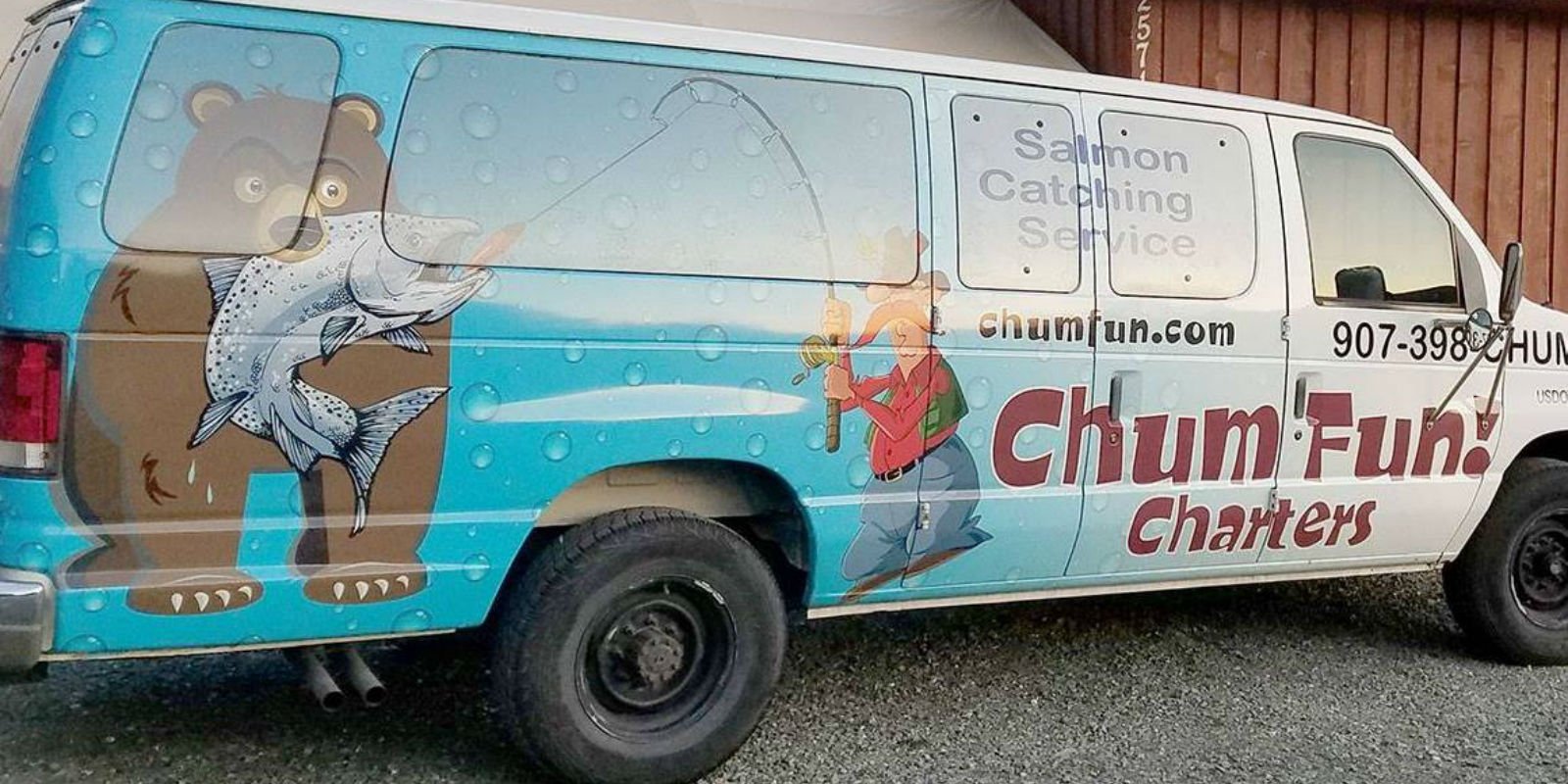 Approximate Cost:

Half Day:

$100 to $199 Per Person

Type:

Charters & Guides

Fishing:

Guided Fishing

Saltwater Fishing
Chum Fun Charters is a shoreline fishing adventure that includes a segment of exploration of Juneau and the aquarium here. The fish-rich waters here make fishing from the shore amazing. Targeted fish are King, Chum, Pink or Silver Salmon depending on the time of year.
Fishing with Chum Fun Charters 
Tours are 3.5 hours long and include rain gear and fishing gear. They can sell you a fishing license too and the cost is amazingly affordable.  This is an opportunity for people aged 7 and older to fish Alaska. The exploration portion of the tour begins at the local marine aquarium where you can get up close to some of Alaska's best marine creatures including a touch tank appropriate for kids and adults. From there you head to the docks, which is a short walk and you fish the mouth of the river, which is a perfect spot to battle Salmon as they make their way up the
Inside Passage
to the freshwater spawning grounds. 
The charter outfits you with rod, reel, gear, and rain gear. Expect a professional but relaxed excursion that gives you access to King Salmon, Silver Salmon, Chum Salmon, Pink Salmon, and potentially, Sockeye Salmon. The tour runs from June through September and you may also have access to Steelhead. In addition, you can target Bottom Fish including big Ling Cod. 
The charter picks you up and drops you back at your dock, and they work with cruise ship passengers. 
Overall, expect an active fishing trip with a side-tour that is full of education. The tour is professional and casual, and they have their own outfitting unit so you only need to bring yourself to enjoy a wonderful Alaskan Fishing Adventure. 
Featured Video of Chum Fun Charters
---
Popular Alaska Fishing Destinations
TripAdvisor® Traveler Rating
TripAdvisor® Traveler Reviews
excellent, friendly, funny
Reviewed By
t_echeverri
on October 3, 2019
we enjoyed our guide and even though we didn't catch anything, the tour of the hatchery was very interesting and educational and we got to fish with seals waiting for a catch of their own.
Absolutely Worthwhile Whether You're a Beginner or Expert
Reviewed By
MissyMichelle
on September 13, 2019
We booked Chum Fun for the salmon hatchery tour and shoreside salmon fishing through Princess in Sept 2019. I was expecting it to be crowded and impersonal. In reality it was a small group...
Best Excursion of our trip!
Reviewed By
DrBrianB01
on August 27, 2019
We found out about Paul during a whale watch excursion from one of the mates on the boat. When we got back to shore, my friend and I called Chum Fun to see if we could get in on a trip that day...