Would you like to contact to check availability or learn more?
Fill out the info below and someone from will get back to you.
Email Sent
Copper River Guides
27 Reviews
-
TripAdvisor® Traveler Rating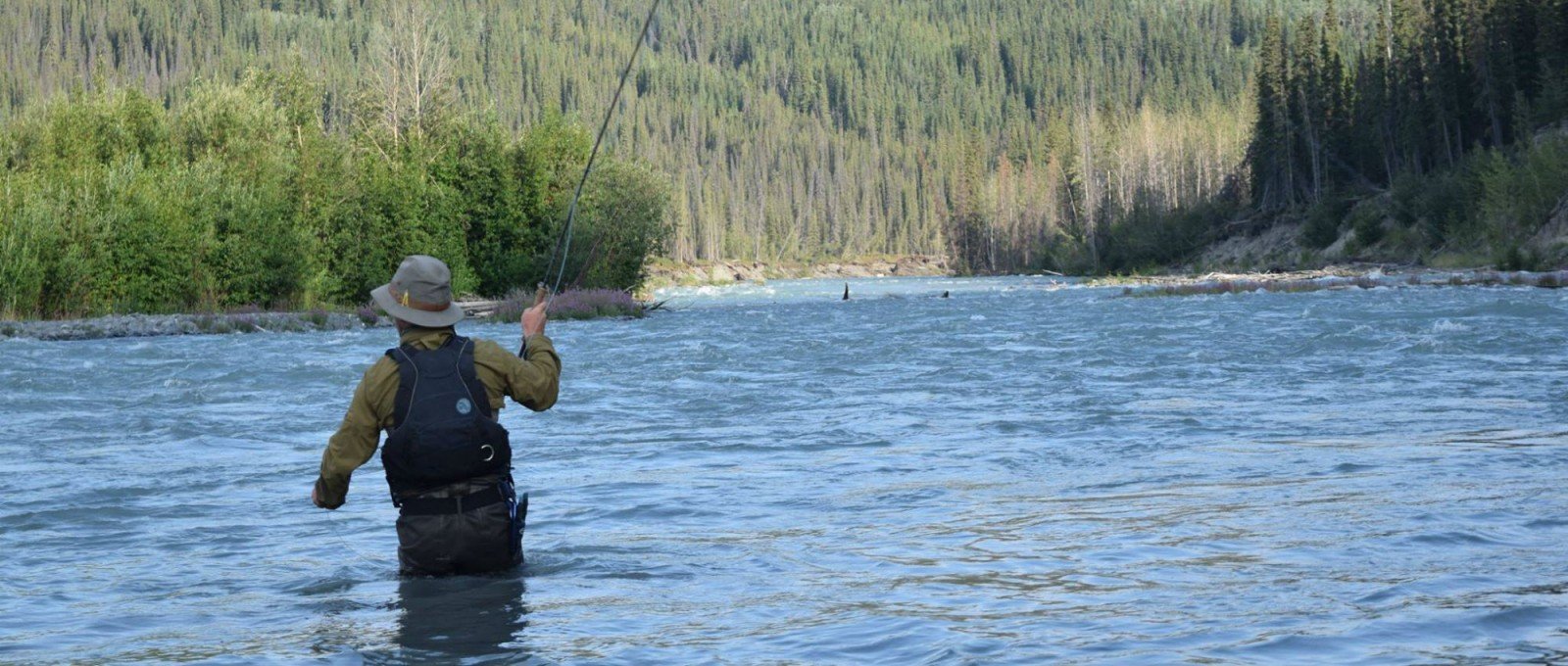 Approximate Cost:

Half Day:

$200 to $299 Per Person

Full Day:

$300 to $399 Per Person

Type:

Charters & Guides

Fishing:

Freshwater Fishing

Guided Fishing
The Copper River Guides are based out of Copper Center which is East of Anchorage on the edge of the Wrangell-St. Elias Naitonal Park & Preserve. They are reachable by car by driving on AK Highway 1 and then along AK Highway 4. You ca also reach them by air.

The Copper River Guides offer fishing and rafting guided trips along the rivers that make up the Copper River basin. They supply everything you need to fish for half or full days and will happily arrange a multi-day fishing trip for you or your group. You will need to provide your own fishing license and when applicable a King Salmon Stamp.
Fishing with the Copper River Guides
Fishermen who join the Copper River Guides have the option to fish the Klutina River, Gulkana River and the Tosina River.
The Klutina River is home to one of Alaskas best runs of King Salmon. It is also a river with a prolific number of Red (Sockeye) Salmon and a large population of big Rainbow Trout and
Dolly Varden
. If you have a love for the
Arctic Grayling
, then this is the place to fish for them. The small Sailfin Grayling are not only beautiful but smart and challenging.
The Gulkana River is one of the most beautiful wild rivers left in the world and may rival the Kenia River as one of the most sought after destinations to fish in Alaska. Come June 1, the King Salmon here are thick and it is not uncommon to battle 50 pound fish. The river is also home to Sockeye Salmon, Rainbow Trout, and Dolly Varden. This is a perfect river for a 4-5 day float trip through prime King Salmon fishing grounds.
The Tonsina River is a whitewater class III and IV river. The expert rafting crew at Copper River Guides navigate this river with ease and place you into a small area where the fishing is amazing. This is a float trip for those who love adventure.
---
Popular Alaska Fishing Destinations
TripAdvisor® Traveler Rating
TripAdvisor® Traveler Reviews
Wonderful Four Day Fishing Float
Reviewed By
laevsa
on September 17, 2020
We were fortunate to have a four day guided fishing float with the company's owner Brandon, and it was an incredible experience. He put my husband on a ton of fish, and taught him a lot while doing...

1 Helpful Vote
Best day ever
Reviewed By
PippaHughes
on August 5, 2020
Had the best day on the river with guide Eduardo who took care of us like we were old friends. Brandon and the office crew were so responsive and helpful, too, with the planning.
King fishing on the Klutina
Reviewed By
cdrawdy2018
on July 7, 2020
Wow. What a Day!!! Very great service. Eduardo was our guide and he put us on the fish. First time I fished on the Klutina River. Big fish slow traffic great price.