Dave Fish Alaska - Alaska River Guides
Would you like to contact to check availability or learn more?
Fill out the info below and someone from will get back to you.
Email Sent
Dave Fish Alaska - Alaska River Guides
50 Reviews
-
TripAdvisor® Traveler Rating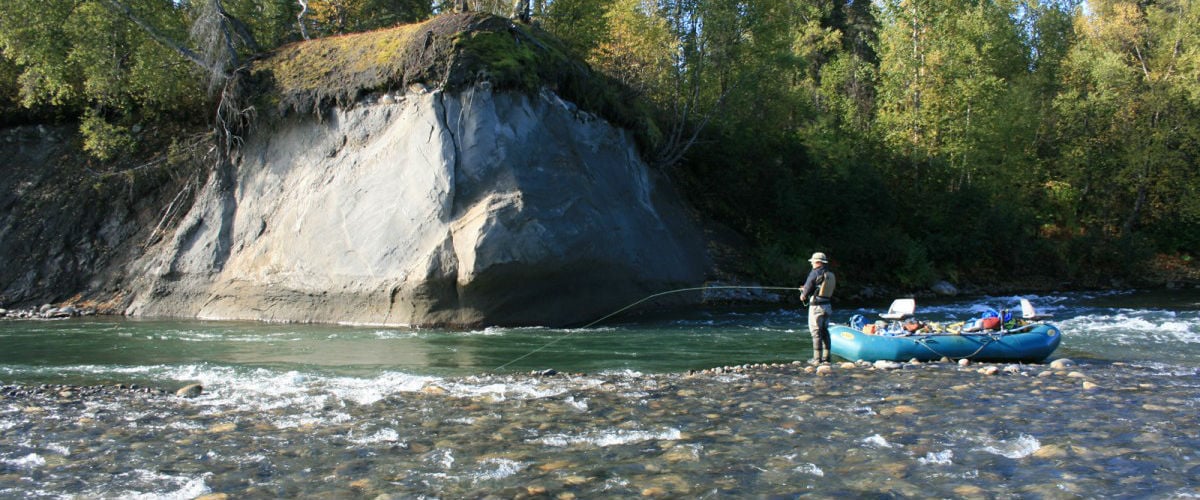 Approximate Cost:

6 - 7 Days:

$2,000 to $3,000 Per Person

4 - 5 Days:

$1,000 to $2,000 Per Person

2 - 3 Days:

$500 to $1,000 Per Person

Half Day:

$150 to $199 Per Person

Full Day:

$200 to $299 Per Person; $500 to $599 Per Person

Type:

Charters & Guides

Float Trips

Lodges

Fishing:

Fly Fishing

Freshwater Fishing

Guided Fishing
Dave Fish Alaska is based out of Talkeetna, Alaska. They offer a range of float trips that include master fishing expeditions and family rafting and fishing adventures. In addition to guided float trips, these guys offer a DIY option. In fact, your fishing and rafting options include full day and half day adventures with fly-in fishing and helicopter fishing too.
The Talkeetna River
The Tal - as the locals call it - While there are day trips available the Tal is a river that requires 5-7 days to explore and enjoy. Your trip begins floating down Talachulitna Creek and then into the
Talachulitna River
. The river flows into the Skwentna River. The river ranges from class I to IV rapids. You will float down shallows, riffles, and rapids with names like Hell's Gate. The gate is not long - just 100 yards or so, but is packed with large boulders. Interesting word - gate - because they always lead to something. Hell's Gate leads to the next juncture and that must be named Hell. Well, it doesn't. What it leads to is a mile or two or rapids that are also rocky and they come up on you quickly.
The Fishing is good. This is a catch-and-release river for Rainbow Trout and that means that the population of trophy Rainbows is big. Expect good salmon runs too. The key to fishing with Dave Fish Alaska is to discuss your expectations. They have the means and the knowledge to give you exactly what you need.
Featured Video of Dave Fish Alaska - Alaska River Guides
---
Popular Alaska Fishing Destinations
TripAdvisor® Traveler Rating
TripAdvisor® Traveler Reviews
Do Not Recommend
Reviewed By
A9986IWjohnd
on July 25, 2021
Photos of rooms are false advertising. They make them look like there?s a fridge and a nice bathroom in each room. They are nothing more than large sheds with a poor paint job. It was in fact a ?dry...
A warm, personable knowledgeable guide
Reviewed By
bigmik12
on August 30, 2019
Dave's warmth & personable character makes multi-day float trips fly by effortlessly. His guides are top notch, the food is varied, interesting & filling. I can recommend Dave w/ out hesitation...

2 Helpful Votes
Great Float Trip, Awesome Fishing
Reviewed By
Don K
on July 27, 2019
A friend of mine and our two sons enjoyed a spectacular 6 day, 5 night backcountry float trip on Clear Creek out of Talkeetna. This is a fly in, backcountry float/fish trip in a remote location...
You may also be interested in