Discover Alaskan Adventures
Fill out the info below and someone from will get back to you.
Email Sent
Discover Alaskan Adventures
15 Reviews
-
TripAdvisor® Traveler Rating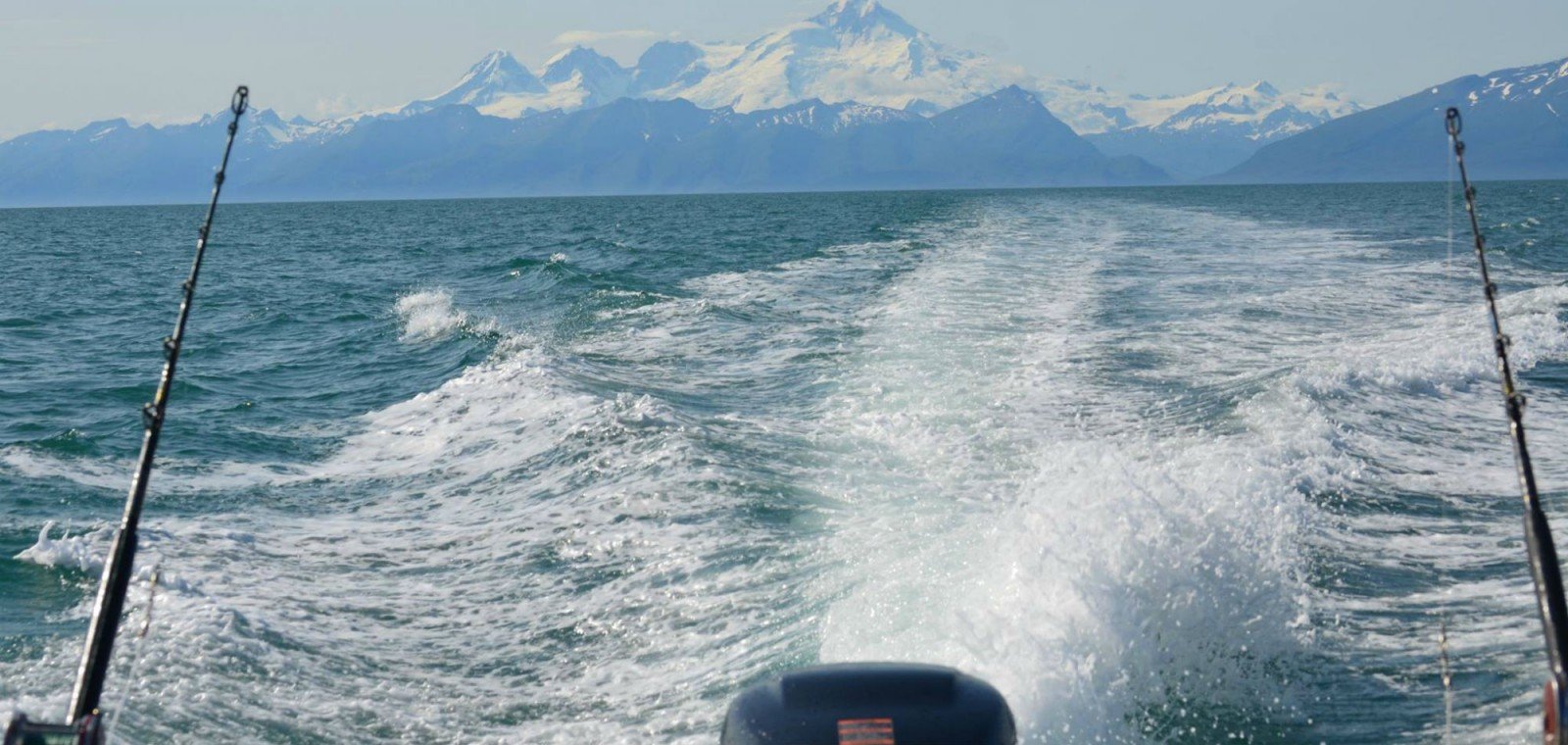 Approximate Cost:

Full Day:

$200 to $299 Per Person

Type:

Charters & Guides

Fishing:

Freshwater Fishing

Guided Fishing

Saltwater Fishing
Discover Alaskan Adventures sails out of Ninilchik, Alaska and is easy to locate as it is just off the Sterling Highway. Ninilchik provides a shorter access to Cook Inlet than does Homer. It is a short boat ride to the Halibut and Salmon and the inlet for the Kenai River is in the general vicinity. This means that as various species of Salmon stage to enter the river, they do so in the waters around Ninilchik.
Fishing with Discover Alaskan Adventures
Discover Alaskan Adventures offers their guests a variety of fishing options. You can opt to fish the salty brine for big Halibut and Salmon or you can venture into the freshwater world of both the Kenai River and the Kasilof River. Both rivers offer world-class fishing as do the salty waters of Cook Inlet.

The deal with Alaska and fishing is timing. The fish have a schedule to keep and they stick to that schedule. If it is early June and you want to target King Salmon, then you have a choice between either river or inlet. If it is early June and you want to target Silver Salmon, you only have the option of Cook Inlet. That is also the beauty of Discover Alaskan Adventures as they can put you on the fish - wherever the fish are - freshwater or saltwater.

You can also opt to do a fly-out fishing adventure that improves your odds of targeting specific species of fish at a different time. Some rivers see the Silver Salmon earlier than do others. In short, you have a lot of options when you choose Discover Alaskan Adventures as your charter. You also reduce the pressure of being on the water at specific times of the season because they offer you more options to fish in more locations.

They have a limited number of lodging options including a cabin on Lake Illiamna or in the Redoubt area. They can also help you with RV parks accommodations.
TripAdvisor® Traveler Rating
TripAdvisor® Traveler Reviews
Excellent facilities
Reviewed By
Gabe O
on June 8, 2019
great facilities, beautiful view of Cook Inlet and the gorgeous volcanoes, The fishing is outstanding, and the guides and boats are first class all the way.
Great fishing
Reviewed By
Kim S
on September 5, 2018
Had a great time. My brother is disable and was able to go on every fishing trip. Five in all. Tried to ensure everybody caught something.
Best guide service, Hands Down!
Reviewed By
Eric O
on August 1, 2018
Chris & his crew (Scott, Jeff & Joe) run a top notch operation! Our group of 4 fished three days and stayed 8 nights in Discover Alaskan Adventures Illiamna cabin. The views were beautiful, cabin was...