Would you like to contact to check availability or learn more?
Fill out the info below and someone from will get back to you.
Email Sent
Eric Loomis Fishing
8 Reviews
-
TripAdvisor® Traveler Rating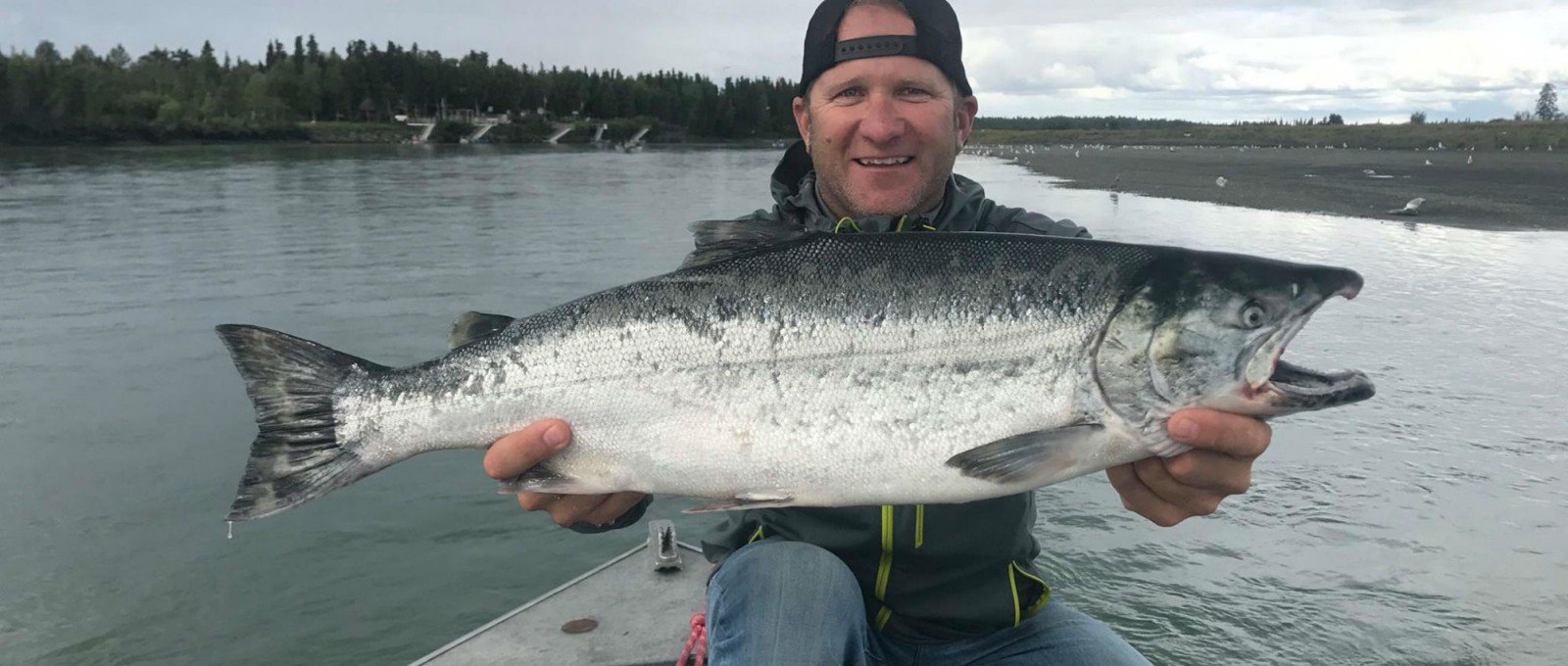 Approximate Cost:

6 - 7 Days:

$2,000 to $3,000 Per Person

4 - 5 Days:

$1,000 to $2,000 Per Person

2 - 3 Days:

$1,000 to $2,000 Per Person

Type:

Lodges

Fishing:

Fly Fishing

Freshwater Fishing

Guided Fishing

Saltwater Fishing
Eric Loomis Fishing has been guiding happy fishermen on the Kenai and Kasilof Rivers for the past 14 years. They offer professional and fun guided fishing trips on various rivers and in salt water for King Salmon, Rainbow Trout, Silver Salmon, Sockeye Salmon Halibut and Ling Cod. Expect a professional crew, fun and laughter, and plenty of big fish for you to target.
The Rivers and Waters They Fish
When you fish in Alaska, it is all about timing your visit. While most places offer access to all five species of Pacific Salmon, and they tell you that the big Halibut are available, what they are not spelling out is that its difficult to fish for King Salmon and Silver Salmon all on the same day. That is, unless, your guide knows where to take you. That is why it is important to focus on when you come and the species of fish you want to target. With Eric Loomis Fishing you can catch Kings and Silvers on the same day.
The Eric Loomis Fishing team fishes on the
Kenai River
, Kasilof River, the Nush and
Cook Inlet
. Cook Inlet is an amazing body of water. While you hear a lot about the Kenai River, Kasilof River, and the Nush, but do you realize that all of the Salmon that swim up there rivers must first swim up Cook Inlet.
As a Salt water destination, Cook Inlet offers trophy Halibut, Trophy Kings, Big Silvers and another big fish that is overshadowed by the millions of salmon and big Halibut... the Ling Cod. Ling Cod in Alaska have lots of food, and they like the colder water. Here, they can reach 5-feet in length and weigh 65 or 70 pounds. That's a lot of big fish to battle, and they fight like mad dogs.
Lodging and Fishing with Eric Loomis Fishing
Eric Loomis Fishing offers lodging through the Kenai River Lodge. The lodge sits in Soldotna and just off the Kenai River. Their lodge is a single cabin that is clean, cozy, and very livable. It has room for 4-6 guests and a fully furnished Kitchen. That's a big plus because you will be fishing a lot. There is also a lot of freezer space available too.

Fishing: Expect professional guides with tons of experience and all of the equipment that you need to have the Alaskan fishing trip of your life.
---
Popular Alaska Fishing Destinations
TripAdvisor® Traveler Rating
TripAdvisor® Traveler Reviews
Expensive Rental, not really guided.
Reviewed By
ryanbB3214VQ
on June 16, 2021
I've really struggled with writing this, but I hope to maybe help out someone in the future. Three of us came to Alaska for 4 days of fishing for dad's 80th birthday. The trip with Eric was kind of...
Kasey takes us fishing!
Reviewed By
sue32846
on August 5, 2020
Our family of four went out with Kasey. Had a great time, catching 11 red salmon in a half day trip. She was very kind to all of us city slickers. Took care of the fish expertly afterward. We highly...
Fishing trip of a lifetime!
Reviewed By
caitlyntownsend
on January 20, 2020
Last October I surprised my husband for his birthday with a fishing trip to Alaska and I could not be happier that I booked it with Eric! We had the absolute best time fishing with Eric on the Kenai...
You may also be interested in