Would you like to contact to check availability or learn more?
Fill out the info below and someone from will get back to you.
Email Sent
Explore Alaska Charters
44 Reviews
-
TripAdvisor® Traveler Rating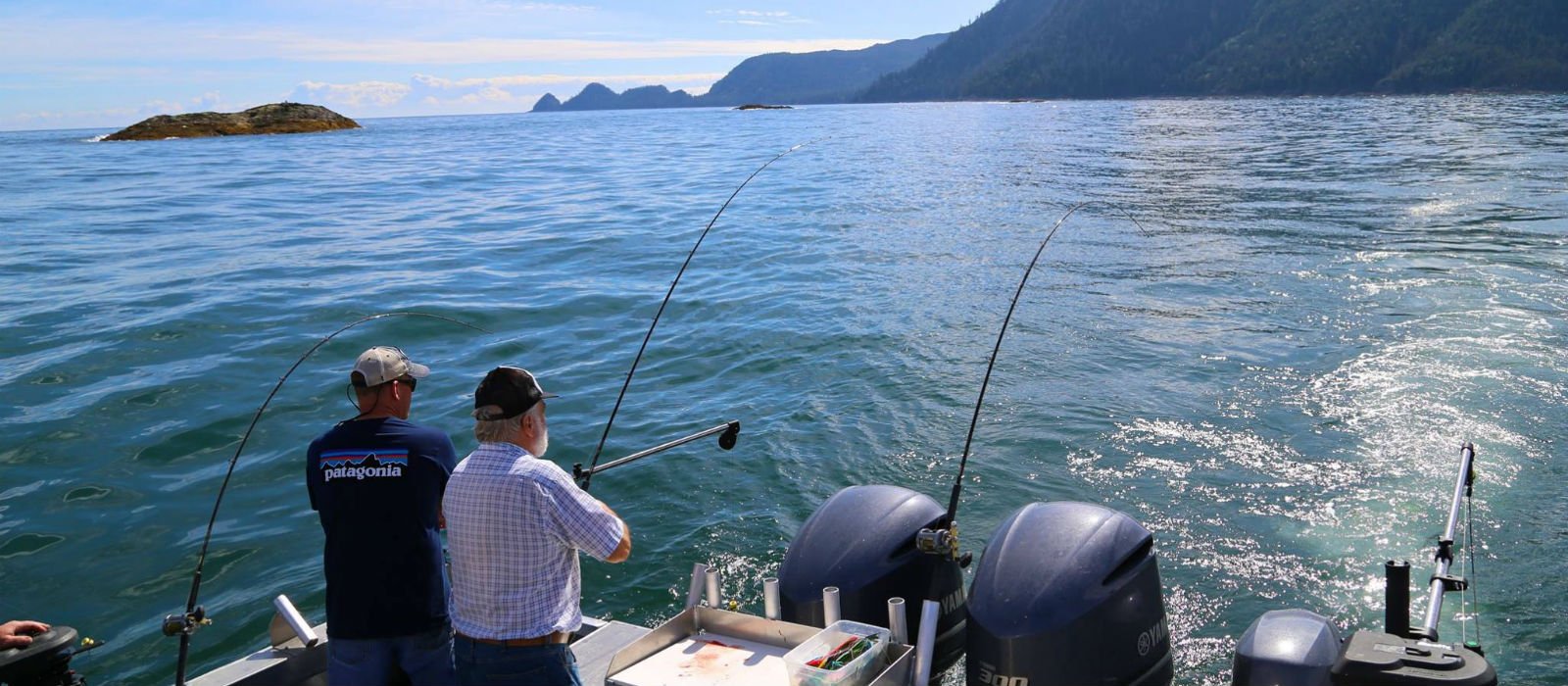 Approximate Cost:

6 - 7 Days:

$3,500 to $4,000 Per Person

4 - 5 Days:

$2,500 to $3,000 Per Person

2 - 3 Days:

$1,500 to $2,000 Per Person

Half Day:

$200 to $299 Per Person

Full Day:

$400 to $499 Per Person; $700 to $799 Per Person

Type:

Charters & Guides

Lodges

Fishing:

Fly Fishing

Freshwater Fishing

Guided Fishing

Saltwater Fishing

Self Guided Fishing
Explore Alaska Charters sails out of Ketchikan, Alaska, and they offer a variety of fishing adventures including self-guided trips. In fact, they offer self-guided fishing lodge, freshwater fishing, and saltwater fishing, including boat rentals. Want to experience a fly-out adventure to fish along a remote river, creek or stream? They do that too. They offer fishing adventures for both traditional guests and those who are on a layover from a cruise ship.
Freshwater Fishing Adventures with Explore Alaska Charters
Freshwater fishing is not always the focus in Ketchikan and throughout the Southeastern portion of Alaska. Mostly, the focus is on saltwater fishing for Salmon and Halibut. However, there are plenty of beautiful places to experience freshwater fishing here, and one of those places is Misty Fjords.

Explore Alaska Charters offers a fly-out adventure to Misty Fjords National Monument. These fly-out fishing trips are ideal for both those who love fly fishing and those who prefer a spin caster rod. There are many lakes and rivers in the Monument. The focus is to allow you to fish on rivers and lakes that have no other fishermen on them. This is not always possible mostly due to weather. The attraction is that so few people even venture into this area to fish that the lakes remain wild and unspoiled. What that means for guests is wild fish and plenty of big Trophy Trout and Salmon.
Saltwater Fishing with Explore Alaska Charters
Saltwater charters are available in four- and six-hour blocks with an option for a full day charter that targets both Salmon and Halibut. The focus here is always that you find the best fishing spots possible and that's challenging because the fish move constantly. That is a big plus with Explore Alaska Charters as their expertise is helping to guide you to the spots where you can enjoy big fish and plenty of them.

The Southeastern part of Alaska and specifically the waters around Ketchikan are fish rich. What this means is that there are big Barn Door Halibut and plenty of Chicken Halibut too. A Chicken is a Halibut that is less than 100 pounds. There are all five species of Pacific Salomon here too. You can fish for King Salmon, Silver Salmon, Pink Salmon, and Chum Salmon. You also have access to big Rockfish like 3-5 foot King Cod, and then there is crab fishing too.

Overall, you should expect plenty of options for your fishing adventure.
Featured Video of Explore Alaska Charters
---
Popular Alaska Fishing Destinations
TripAdvisor® Traveler Rating
TripAdvisor® Traveler Reviews
Explore Alaska Charters, Fish Camp
Reviewed By
N6076PTdavido
on August 10, 2020
Bruce and Bonnie Collins were extremely helpful and went out of their way to help me with a place to stay for an extra night as the airline had messed up my original flights. The boats are really...
Trip of a Lifetime
Reviewed By
THM92118
on July 13, 2019
Me and a few friends had been planning our fishing trip to Alaska for 18 months. That?s a lot of time to worry about how?d we do on the water. Let?s say that Rick exceeded our expectations. We...
Awesome trip
Reviewed By
KeithRandall71
on July 3, 2019
Full day guided fishing trip with Rick was awesome. Top notch equipment and on the fish right away. Rick was the perfect guide! The house we stayed in was great! The boats were perfect! Location...
You may also be interested in