Would you like to contact to check availability or learn more?
Fill out the info below and someone from will get back to you.
Email Sent
FishHound Expeditions
Guided Single Day & Overnight Fly-Fishing Trips on some of Alaskas' Best Rivers | Choose From Single Day Float, Wade or Heli-Fishing & Multi Day Remote Guided Float Fishing Trips
64 Reviews
-
TripAdvisor® Traveler Rating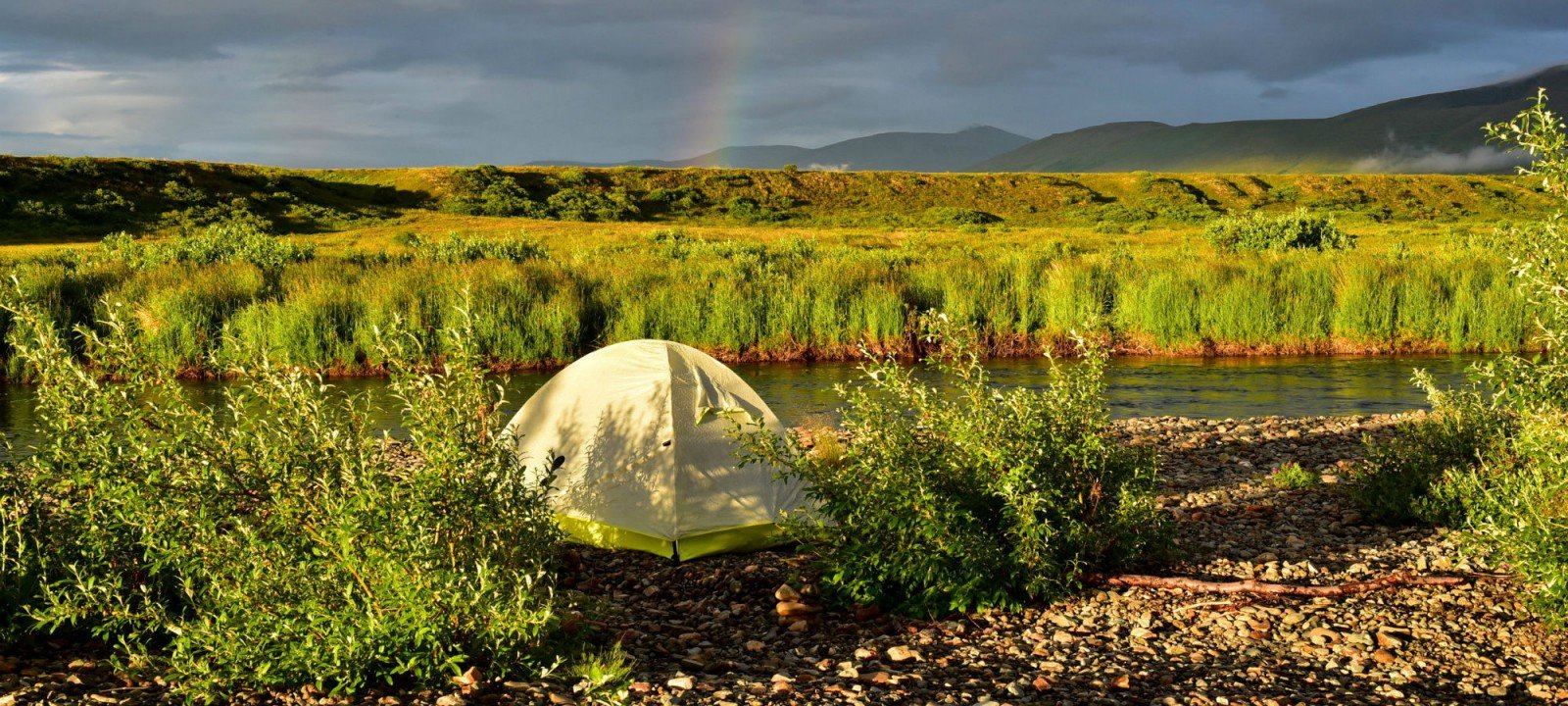 Featured Packages
---
6 - 10 Day Float Fishing Trip Fishing Adventure in Western Alaska
From $4,500 Per Person
Looking for a trip that you will never forget? Consider a multi-day fly-in guided float fishing expeditions into wild Alaska.
---
The location of our 6-10 day trips is Western Alaska. Western Alaska is truly remote, very little evidence of humanity or other fisherman. The rivers we operate on don't have lodges clogged with jet boat traffic We fly into either Bethel or Dillingham via Alaska Air which departs multiple times a day from Anchorage. From there guests and guides board bush planes either on wheels or floats to head to one of many rivers in the vast area.

We target all 5 species of Pacific Salmon, mouse eating Leopard Rainbows, beautifully finned Arctic Grayling, brilliantly colored Dolly Varden, and Arctic Char. On all FishHound trips guests enjoy a 2 to one ratio (one guide two clients). Guests also enjoy our move-able "lodge", a large cook tent and dining area that can seat 8 and provide stream side views while being out of the elements. Clients have their own sleeping tents complete with cots and insulated down pads. Other than fishing clients are only responsible for packing up their personal gear, FishHound staff takes care of everything else.

Contact us to learn more about this incredible experience!
Heli-Fishing Trips
Single & Multi-Day Options Available
Come heli-fish with us! There is no greater access to Alaska's wild rivers than via a helicopter!
---
We run heli-fishing on multiple rivers throughout south-central Alaska, which is easily accessible from the Anchorage area.

We offer single day heli-fishing trips as well as 2 thru 6 multi-day float fishing trips . This type of trip provides an amazing remote Alaskan river experience with much more ease than some of the further location we operate on. This is a perfect trip for folks who want a wilderness trip/experience but don't want to spend their whole time in Alaska in one remote location.

Most trips depart from the beautiful town of Talkeetna in the shadow of Denali. Denali provides an amazing view as you are flown out to some of the most phenomenal fishing in Alaska. Depending on the time of year we target all 5 species of Pacific Salmon. Huge bruiser Rainbow Trout are always present as well as Arctic Grayling and Dolly Varden.
FishHound Expeditions is a professionally guide-owned guide-operated service that offers its guests the best of Alaska Fly Fishing Trips along many of Alaska's best rivers. They bring over 30 years of combined guiding experience, and in their downtime, they fish these rivers too. They are truly fishing masters.
Fishing with the FishHound Expeditions
One important thing in Alaska is to have the permits to fish where you want. They have spent years obtaining permits for their favorite rivers both near and remote. They share their "guides choice" of rivers with their guests because these rivers are tried and true.

What you can rely on is a quality trip regardless of how long you stay to fish. They offer Single day trips to trips that last ten days. You are assured that every second you are with them, they are available to share their experienced, knowledgeable, and passion with you so that you have the Alaska fishing trip of a lifetime.
The Fish, the Rivers, and the Fun
These guys are open year-round and offer ice fishing adventures too. Expect to fish the Arolik River, Kwethluk River, Clear Creek, the Kisaralik River, and the
Talachulitna River
. All of these bodies of waters are Salmon and Trout havens.
If you are interested in half-day guided Ice Fishing these guys have a trip for you. This is a fishing trip that is family friendly, and they will happily show you how to ice fish. You fish from a warm hut on a frozen lake or river and have access to big Trout.
Guided Russian Fishing: These guys have connections to Kamchatka Russia and can host you on a fishing adventure into Russia. Alaska was once part of Russia, and there are many of the same features that as there are in Alaska. You gain access to wild and pristine rivers, wild fish such as Arctic Char, Salmon, and Kunja. Nothing gets more exciting than this, and this is the guide service that can make that happen for you.
Overall, expect to find professional guides that are thrilled to share their love of fishing and their knowledge for fishing with you.
---
Popular Alaska Fishing Destinations
TripAdvisor® Traveler Rating
TripAdvisor® Traveler Reviews
Great four day float north of Talkeetna
Reviewed By
Paul M
on August 19, 2022
Went on a Clear Creek four day three night float. The guide was amazing and never stopped working. Fishing and scenery was fantastic. I had an opportunity to meet the owner in Willow when I...
5 day clear creek float
Reviewed By
R1148ANjamest
on August 3, 2022
The trip of a lifetime. Caught several species of fish- especially going after rainbows. Cam worked really hard for us and was a blast. Food was great. Caught a ton of fish. I'd recommend this...
Ice fishing in Anchorage
Reviewed By
Cybele W
on February 19, 2022
Just got back from four amazing hours with our guide, James, of Fishhound expeditions! What a great, luxury experience?he did all the work and took such great care of us and especially my 84 year old...
You may also be interested in