Would you like to contact to check availability or learn more?
Fill out the info below and someone from will get back to you.
Email Sent
FishHound Expeditions
Guided Single Day & Overnight Fly-Fishing Trips on some of Alaskas' Best Rivers | Choose From Single Day Float, Wade or Heli-Fishing & Multi Day Remote Guided Float Fishing Trips
71 Reviews
-
TripAdvisor® Traveler Rating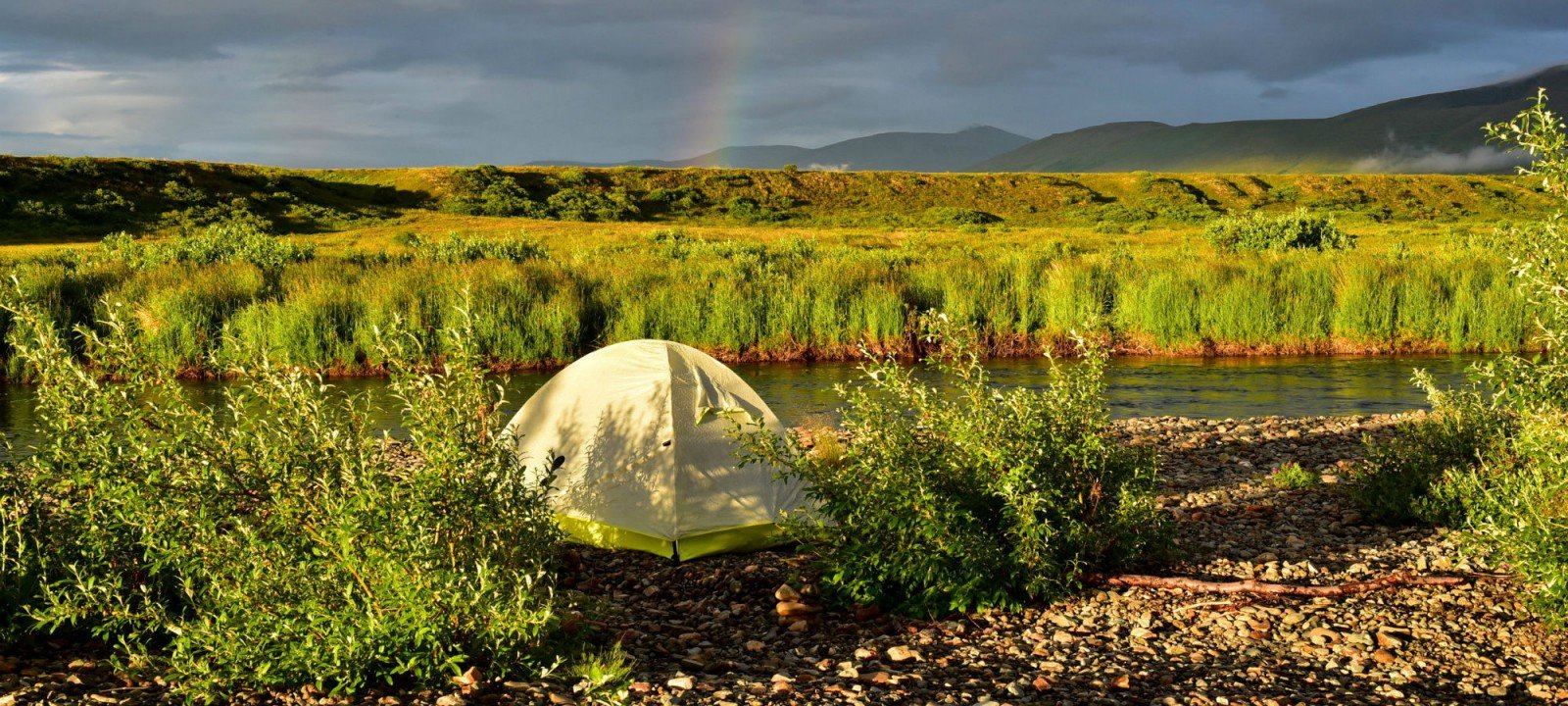 Featured Specials & Packages
---
FishHound Expeditions is a professionally guide-owned guide-operated service that offers its guests the best of Alaska Fly Fishing Trips along many of Alaska's best rivers. They bring over 30 years of combined guiding experience, and in their downtime, they fish these rivers too. They are truly fishing masters.
Fishing with the FishHound Expeditions
One important thing in Alaska is to have the permits to fish where you want. They have spent years obtaining permits for their favorite rivers both near and remote. They share their "guides choice" of rivers with their guests because these rivers are tried and true.

What you can rely on is a quality trip regardless of how long you stay to fish. They offer Single day trips to trips that last ten days. You are assured that every second you are with them, they are available to share their experienced, knowledgeable, and passion with you so that you have the Alaska fishing trip of a lifetime.
The Fish, the Rivers, and the Fun
These guys are open year-round and offer ice fishing adventures too. Expect to fish the Arolik River, Kwethluk River, Clear Creek, the Kisaralik River, and the
Talachulitna River
. All of these bodies of waters are Salmon and Trout havens.
If you are interested in half-day guided Ice Fishing these guys have a trip for you. This is a fishing trip that is family friendly, and they will happily show you how to ice fish. You fish from a warm hut on a frozen lake or river and have access to big Trout.
Guided Russian Fishing: These guys have connections to Kamchatka Russia and can host you on a fishing adventure into Russia. Alaska was once part of Russia, and there are many of the same features that as there are in Alaska. You gain access to wild and pristine rivers, wild fish such as Arctic Char, Salmon, and Kunja. Nothing gets more exciting than this, and this is the guide service that can make that happen for you.
Overall, expect to find professional guides that are thrilled to share their love of fishing and their knowledge for fishing with you.
---
Popular Alaska Fishing Destinations
TripAdvisor® Traveler Rating
TripAdvisor® Traveler Reviews
The Best fishing experience ever
Reviewed By
R9228MZstacyp
on August 10, 2023
We went on a 2 day trip on clear creek. Cam and Shane were our guides. My dad who is having health issues came along. They went the extra mile to give my dad the best experience you could ask for. We...

1 Helpful Vote
Perfect day on the water!
Reviewed By
scottsB9603CN
on July 11, 2023
I booked a full day float trip with FishHound and it was without a doubt the best fishing trip of my life! My guide was Cam and his dog Creature and they were an absolute blast to spend the day...
Great four day float north of Talkeetna
Reviewed By
Paul M
on August 19, 2022
Went on a Clear Creek four day three night float. The guide was amazing and never stopped working. Fishing and scenery was fantastic. I had an opportunity to meet the owner in Willow when I...
You may also be interested in