Fly Guides - Haines, Alaska
Would you like to contact to check availability or learn more?
Fill out the info below and someone from will get back to you.
Email Sent
Fly Guides - Haines, Alaska
51 Reviews
-
TripAdvisor® Traveler Rating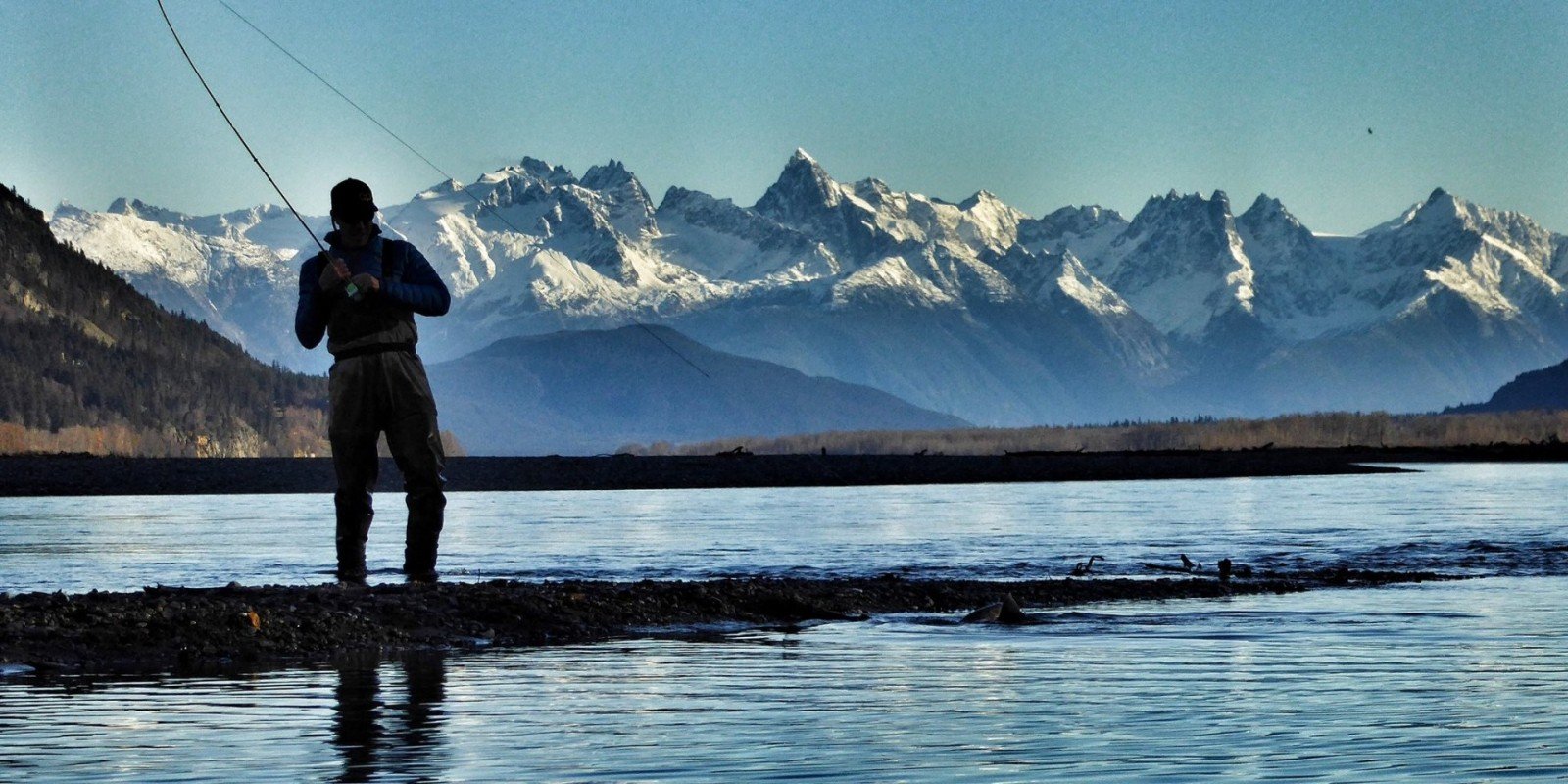 Approximate Cost:

Half Day:

$200 to $299 Per Person

Full Day:

$200 to $299 Per Person; $300 to $399 Per Person

Type:

Charters & Guides

Fishing:

Fly Fishing

Freshwater Fishing

Guided Fishing
Fly Guides is open nearly year-round. They offer guided fly fishing trips throughout the Chilkat and Chilkoot valleys. Guests of the service can target all five species of Pacific Salmon, Steelhead, Cutthroat Trout, and Dolly Varden. Best of all, they offer in-depth instruction for those who have never tossed a fly before. The exciting and exhilarating experience of battling a big trout or salmon is life-changing. A perfect charter for anyone who wants to learn how to fly fish and for those who are already masters.
Fishing Haines & Skagway with Fly Guides
There are plenty of spots around Haines and even in Skagway to fly fish. The Hatchery in Skagway releases thousands of King Salmon Smolt each year, and as those fish grow, they return to the local bays where you can fly fish for them as they prepare to head upstream to spawn. The local rivers offer outstanding fishing for all King Salmon and Silver Salmon as well as fat Cutthroat Trout and Dolly Varden. In the Spring and Fall, the Steelhead fishing is excellent, as is the opportunity to target the big Dolly Varden.

Fly Guides provides everything you need to fly fish, including quality waders, top fly rods, hand-tied flies, and they include professional instruction as they share their love of fly fishing with you. They offer half-day and full-day fishing trips around the local area. One of the best things about fishing here is that there are a lot of DIY fishing opportunities. Once you learn how to fly fish, nothing is stopping you from fishing in the local area. They offer single fisher trips, and small group excursions and their personalized service fit both types of groups.

Overall, expect high-quality guided fishing, and quality, easy to learn fishing lessons on some of the coolest rivers in the area. The fishing in Haines and Skagway is reasonably straightforward, and you have access to big fish too.
---
Popular Alaska Fishing Destinations
TripAdvisor® Traveler Rating
TripAdvisor® Traveler Reviews
Class operation when things got tough!
Reviewed By
fishingnut77
on April 7, 2020
We had booked a May fishing expedition with Greg & Patrick but had to cancel when our cruise ship was among those infected with the coronavirus. Greg cheerfully provided a full refund, even knowing...
Fly Fishing
Reviewed By
Angela T
on October 2, 2019
What an amazing trip! I can?t say enough great things about our guide and our experience. Everything was taken care of before we got to Alaska. We had a ferry arranged through the company and all of...

1 Helpful Vote
Haines fishing trip
Reviewed By
AndyM-ohio
on September 23, 2019
While we were in Haines my friend and I (we are both fly fishermen) wanted to fish a river and to have our wives join us. We contacted Haines Fly Guides and were very impressed. their communication...