Would you like to contact to check availability or learn more?
Fill out the info below and someone from will get back to you.
Email Sent
Glacier Bear Lodge
42 Reviews
-
TripAdvisor® Traveler Rating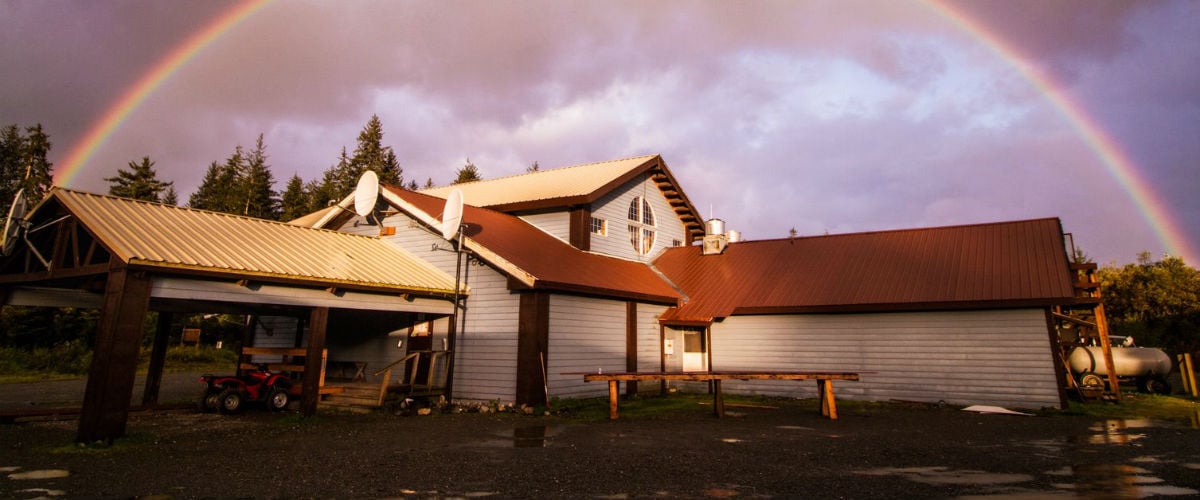 Approximate Cost:

6 - 7 Days:

$2,000 to $3,000 Per Person

4 - 5 Days:

$1,000 to $2,000 Per Person

2 - 3 Days:

$500 to $1,000 Per Person

Type:

Lodges

Fishing:

Fly Fishing

Freshwater Fishing

Guided Fishing

Saltwater Fishing
Yukutat, Alaska is lodged between the Kluane National Park and Reserve of Canada and the Glacier Bay National Park and Preserve, Alaska. The town sits right on the Gulf of Alaska. The lodge is easy to access as Yukutat has an airport and the lodge sits right between the airport and the town.

The advantage of fishing is the amazing amounts of options. You can drift fish down a 14-mile section of the Situk River where you can find outstanding Steelhead and Salmon Fishing from Spring through Fall. You can charter a Saltwater Halibut and Salmon trip right through the lodge with Captain Dave. The bonus here is that you also end up with nice rooms, comfortable beds
Fishing with Glacier Bear Lodge
Steelhead fishing starts in April and runs nearly to the end of May for Freshwater. The Sockeye Salmon are in the creeks from the start of June through mid-July. Pink Salmon are in the creeks from July through the first week of September. Silver Salmon are in the creeks from the beginning of August through the first week of October.
Dolly Varden
are peaking from Mid June through the first week of October.
For Saltwater fishing:
The King Salmon are available from the start of April through the end of September. Silver Salmon run from mid-July through the end of August. Halibut are hot from mid April through the end of September. Ling Cod is best fished from mid-May through the end of September. Rock Fish are available and plentiful from April through October.
Featured Video of Glacier Bear Lodge
---
Popular Alaska Fishing Destinations
TripAdvisor® Traveler Rating
Location

Sleep Quality

Rooms

Service

Value

Cleanliness
TripAdvisor® Traveler Reviews
Glacier Bear Restaurant
Reviewed By
Pathfinder49109
on September 20, 2021
I am giving 2 stars because the restaurant was obviously overwhelmed with business, otherwise, this would be a 1 star review: We arrived around 6 PM as a party of 4. We were seated, and greeted in...
Another OUTSTANDING Trip!!
Reviewed By
Steelheader1964
on September 11, 2021
This is our 4th trip to Glacier Bear lodge and the fishing was Fantastic again! The food is always good and Pete?s staff takes very good care of you.The Situk River was loaded with fish. We also did...
Will return
Reviewed By
JohnG36
on April 26, 2021
The food exceeded expectations and tons of variety on the menu. Main lodge has pool tables, bar area, TVs and Wi-Fi. Don?t expect much from the rooms other than a bed and warm shower. Staff was very...

1 Helpful Vote
You may also be interested in