Island Wings Air Service Fly-Out Fishing Tours
Fill out the info below and someone from will get back to you.
Email Sent
Island Wings Air Service Fly-Out Fishing Tours
630 Reviews
-
TripAdvisor® Traveler Rating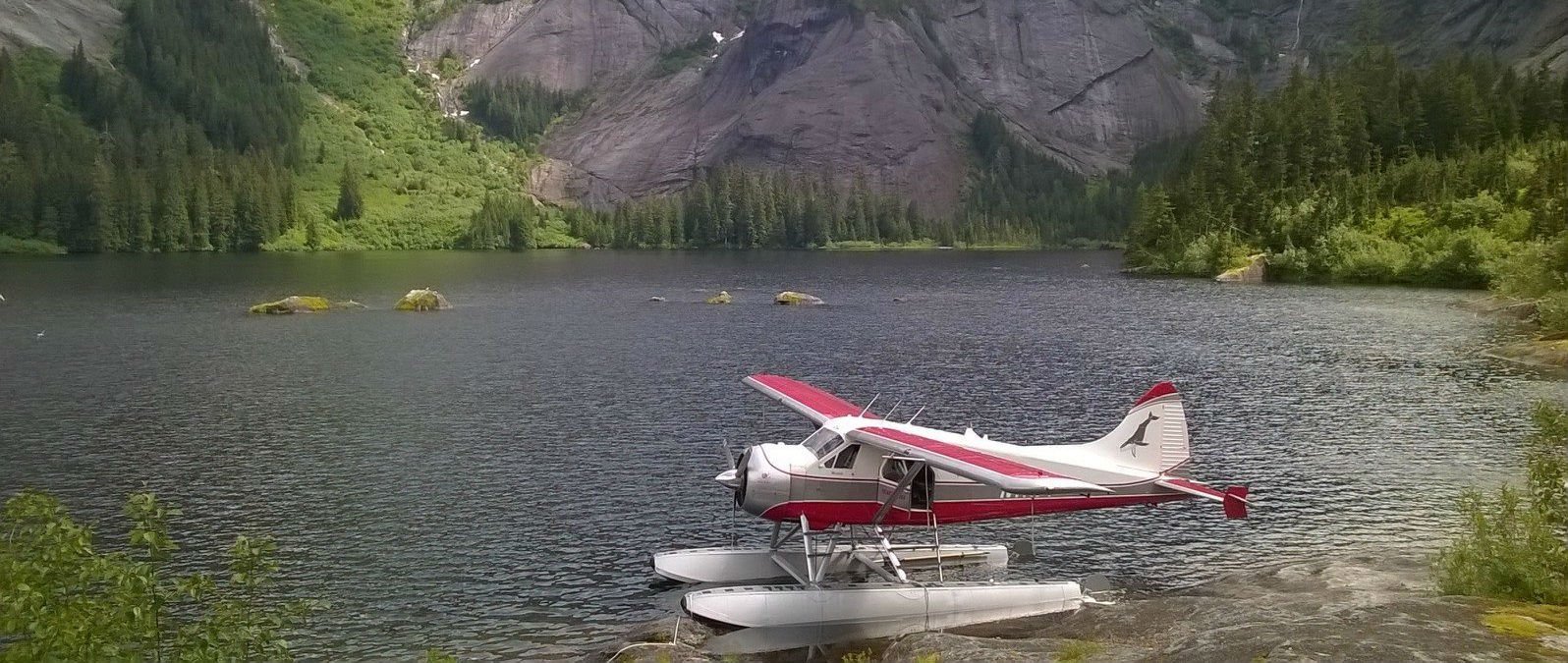 Approximate Cost:

Half Day:

$500 to $599 Per Person

Full Day:

$800 to $899 Per Person

Type:

Charters & Guides

Fishing:

Fly Fishing

Freshwater Fishing

Guided Fishing
Island Wings Air Service provides tours of the beautiful area that surrounds Ketchikan, Alaska including fly-out fishing trips to a variety of locations. Your host and pilot, Michelle Masden has been flying since 1977 and has the experience to not only fly you safely to your fishing adventure but to keep you safe while you experience the fishing trip of a lifetime.
Fully Guided Fishing to Fit your Adventure
Island Wings Air Service offers fully guided remote single day fishing trips to some of the world's best rivers. Guests have the option of targeting Rainbow Trout, Dolly Varden, Arctic Grayling, and all five species of Pacific Salmon.

Your fly-out fishing trip includes a quality and experienced guide, quality fishing gear, waders, and rain gear. You also the option of booking a half-day or full-day of fishing. Half days are 2.5 hours of fishing and a flight to a lake and back to Ketchikan. A full day of fishing is eight hours in total, which includes your flight time to and from and the fishing. There are many wonderful lakes that are a short flight from Ketchikan.

Guests are welcome to fly fish or cast lures with a spin caster rod and reel. If you want to experience the wilds of Alaska, a fly-out fishing trip is a perfect way to do so. The fish are amazing here as the colder climate is ideal for growing larger fish. The local area has huge runs of Salmon, including King and Sivers as well as Steelhead, Rainbow Trout, Dolly Varden, and Arctic Char.

Overall, expect quality and professional guides and pilot and the opportunity to enjoy the wild and beautiful Alaska fishing scene.
Featured Video of Island Wings Air Service Fly-Out Fishing Tours
TripAdvisor® Traveler Rating
TripAdvisor® Traveler Reviews
Exceeded expectations: A highlight of our trip to Alaska
Reviewed By
BearZ
on January 29, 2019
My wife and I are so glad we took the Misty Fjords flight tour while we were in Ketchikan on a cruise. Everything about the tour - from reservations to pickup in Ketchikan to the flight itself was...
Perfect 60th birthday present for husband!
Reviewed By
mbstoffregen
on January 15, 2019
My husband 60 and myself 56 visited Ketchikan on our Alaskan cruise and were looking for a independent float plane excursion. I'm in a wheelchair and was concerned about being able to access the...
A fabulous flightseeing tour!
Reviewed By
michaelkN5134IA
on November 27, 2018
Forget the big airplane companies where you may find yourself treated like a number. Island Wings Air Service came to us as a referral from a trusted and very experienced cruiser. Her recommendation...

1 Helpful Vote