Would you like to contact to check availability or learn more?
Fill out the info below and someone from will get back to you.
Email Sent
Kenai River Cowboys
62 Reviews
-
TripAdvisor® Traveler Rating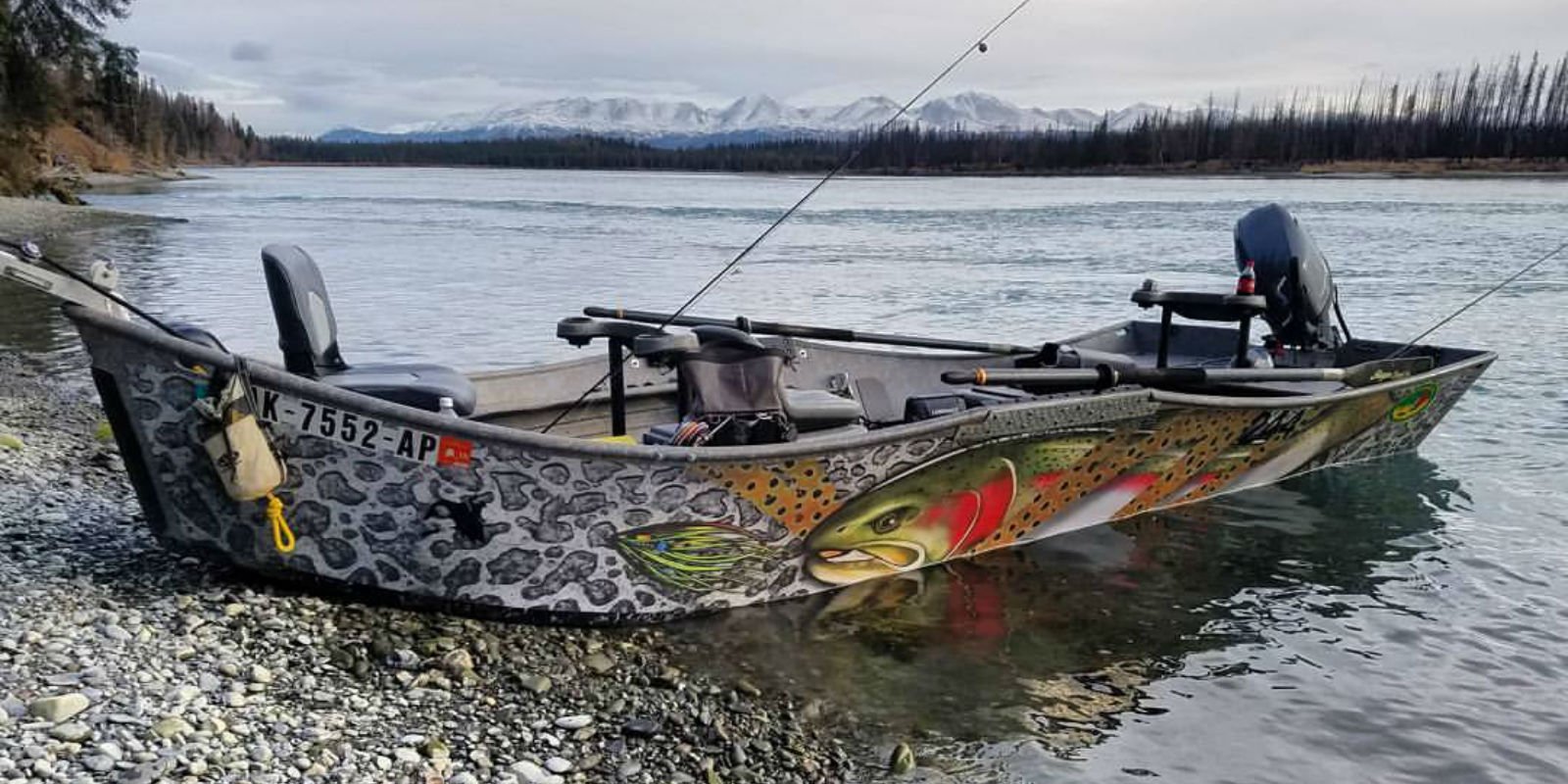 Approximate Cost:

Half Day:

$100 to $199 Per Person

Full Day:

$200 to $299 Per Person

Type:

Charters & Guides

Fishing:

Fly Fishing

Freshwater Fishing

Guided Fishing
Kenai River Cowboys provide guided fishing for Salmon and Trout along the Kenai River and Kasilof River on the Kenai Peninsula. This is Trophy King Salmon waters but equally home to 30" Rainbow Trout and big Dolly Varden. Both the Kenai and the Kasilof Rivers are home to a million-fish runs of Sockeye Salmon too. While there are many Kenai River fishing guides to choose from...with Kenai River Cowboys expect experienced & professional guides as well as high quality fishing gear & boats.
Fishing with Kenai River Cowboys
Kenai River Cowboys are out of Sterling, Alaska and just off the Sterling Highway between Coppers Landing and Kenai. This gives the guides easy access to two of the world's best freshwater Salmon Fisheries and that means you get more time on the water to fish for Trophies.

You can opt for a 4-hour trip or an 8-hour adventure. If you are short on time or just passing through, 4-hours is plenty of quality time to fish and battle big Fish. The full-blown 8-hour fishing trip is ideal for anyone who wants to limit out on Kings, Silvers or Sockeye Salmon. In addition, these water hold many trophy trout, not just a few here and there. When the Sockeye Salmon are running, they literally bump into you if you are casting from the shallows. The season for the upper Kenai is short if you want to target Kings. Do so early as they hit their spawning beds quickly. If the season for kings is closed, target the big Rainbow Trout. They swim with the kinds and feed off the roe. The same is true of the Dolly Varden which are similar to Rainbows but dressed a little more fancy. Both are excellent sports fish and both are available here on the Kenai or Kasilof Rivers.
Featured Video of Kenai River Cowboys
---
Popular Alaska Fishing Destinations
TripAdvisor® Traveler Rating
TripAdvisor® Traveler Reviews
I booked a 1 day sockeye trip with the Cowboys.
Reviewed By
lloydpcolo
on July 31, 2019
Capt. Tyler took us out on the Kasilof for a sockeye trip. Nobody on the river but us. He dropped anchor on shore and we finished our day with our limit in under 2 hours!!! Tyler knows this river...
Matti and team work hard to make your trip in the Kenai or Kasilof a Success
Reviewed By
Mark M
on July 7, 2019
Matti and team are my next door neighbors. They are up at the crack of dawn to head out for their trip for the day. They are always preparing for the next days trip. They are at the Sportsman show...
Poor Interpersonal Skills.....
Reviewed By
1barcley
on May 30, 2019
The communication in advance was very good with our guide. On the day of the trip we were very successful catching fish. What was disappointing was the attitude of our guide, the owner. When we...