Kenai River Drifters Lodge
Would you like to contact to check availability or learn more?
Fill out the info below and someone from will get back to you.
Email Sent
Kenai River Drifters Lodge
256 Reviews
-
TripAdvisor® Traveler Rating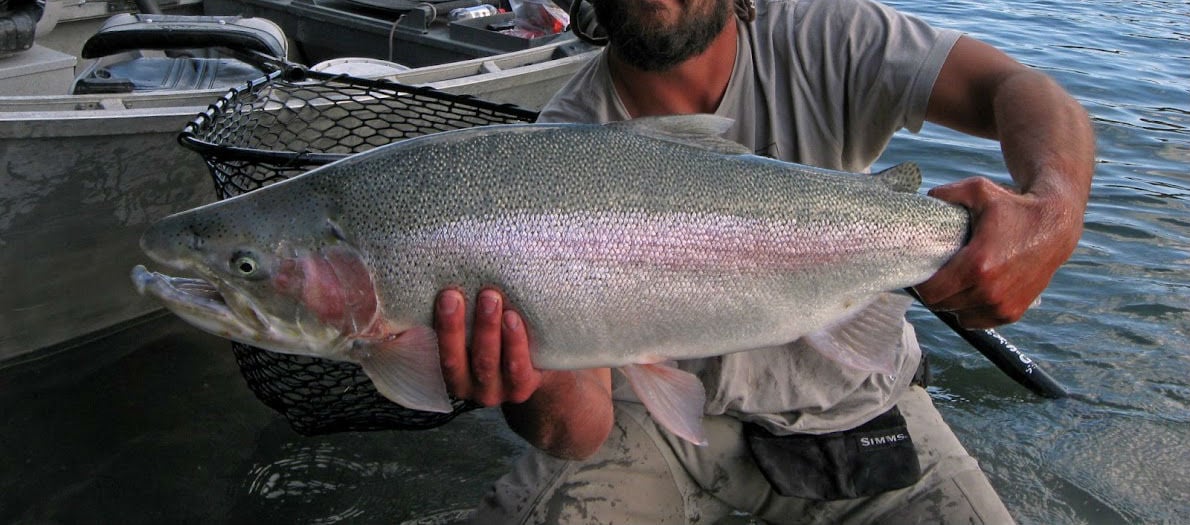 Approximate Cost:

6 - 7 Days:

$3,000 to $4,000 Per Person

4 - 5 Days:

$2,000 to $3,000 Per Person

2 - 3 Days:

$1,000 to $2,000 Per Person

Type:

Lodges

Fishing:

Fly Fishing

Freshwater Fishing

Guided Fishing

Saltwater Fishing
The Kenai River Drifters Lodge sits on the banks of the Kenai River in the small town of Cooper Landing. Historically, a gold town with influx from fur traders that has given way and became the epicenter of Kenai fishing. The lodge consists of a main building and a series of cabins that offer river views and privacy as well as some of the best-guided fishing Alaska has to offer. The Kenai River is the one of the most heavily visited rivers in all of Alaska. The local area provides a network of clear water tributaries and the artery by which the salmon find their spawning grounds. While the lodge is small, but the fishing is excellent, and the people are wonderful. The Lodge is located by a scenic and easy drive from Anchorage. Just take the Seward highway and enjoy the picturesque views along the way. The overall drive is about 2 hours plus time for adventures.
Fishing with the Kenai River Drifters Lodge
You can walk out of your front door and fish. It is just that easy. The meandering waters of the Kenai River offer sports fishermen a lot of options from salmon and Trophy Rainbow Trout to Artic Grayling and Artic Char. The lodge also offers guided rafting and scenic floats, fly out options and even ocean fishing for King Salmon and Halibut. The basic trip here is a double occupancy room with a shared bath. Plus a professional guide who knows the area and the types of fish that you are after. The basic package includes all the gear and a fishing license. Everyone gets to enjoy the communal campfire and sauna. The lodge offers custom deals that include cabin rental and private bath and the option to work with your guide to fulfill your fishing adventures. The premium package includes transportation within Alaska and personal attention. The lodge offers full and half day fishing trips for Salmon and Trophy Rainbows and specializes in fly fishing and ocean fishing for the monstrous Kings and Halibut that love the local ocean waters.
The Guides, the Experience, and the River
The guides here are many. Each with their own history of fishing that builds upon the experience of rivers and waters around the world. All are experienced. All are knowledgeable about the Kenai River drainage system and the fish that lurk in these waters. That is just the basic stuff. These guys and gals are pretty much related to the fish. That is how much experience they have with Salmon, Halibut and Rainbows. They are patient and kind, honest and willing. This is an excellent lodge for kids and families. The guides are willing teachers and offer a range of experiences that will humble even the most advanced fisherman and excite the newest fishermen.
There are a lot of options for fishing in Alaska and
Kenai River fishing lodges
. Kenai River Drifters Lodge is one of the best they've got lots of experience providing memorable trips to guests and a large number of guest reviews. Hope on board. The fish are willing and waiting.
Featured Video of Kenai River Drifters Lodge
---
Popular Alaska Fishing Destinations
TripAdvisor® Traveler Rating
Location

Sleep Quality

Rooms

Service

Value

Cleanliness
TripAdvisor® Traveler Reviews
Bucket List Trip At Drifters
Reviewed By
H6675KJbrandonh
on October 18, 2021
Visited Alaska and The Kenai Peninsula a month ago with my 74 year old Dad. To say it was a trip of a lifetime is an understatement. The staff and facilities at Drifters are all first class. Many...
Best fly fishing day of my life
Reviewed By
gcballdmd
on September 9, 2021
This trip was to happen in last year but "Covid" happened. This year we made the trip. Since we had paid in full last year they honored what we had paid and no additional charges( had another...
An Unforgettable Experience!
Reviewed By
lai20062009
on August 22, 2021
Our stay at Drifter's Lodge on July of 2021 was easily the most memorable vacation my husband and I ever had! On the first day, we went fishing with our guide John, who was extremely patient with us...
You may also be interested in