Fill out the info below and someone from will get back to you.
Email Sent
Kenai River Fly Fishing
14 Reviews
-
TripAdvisor® Traveler Rating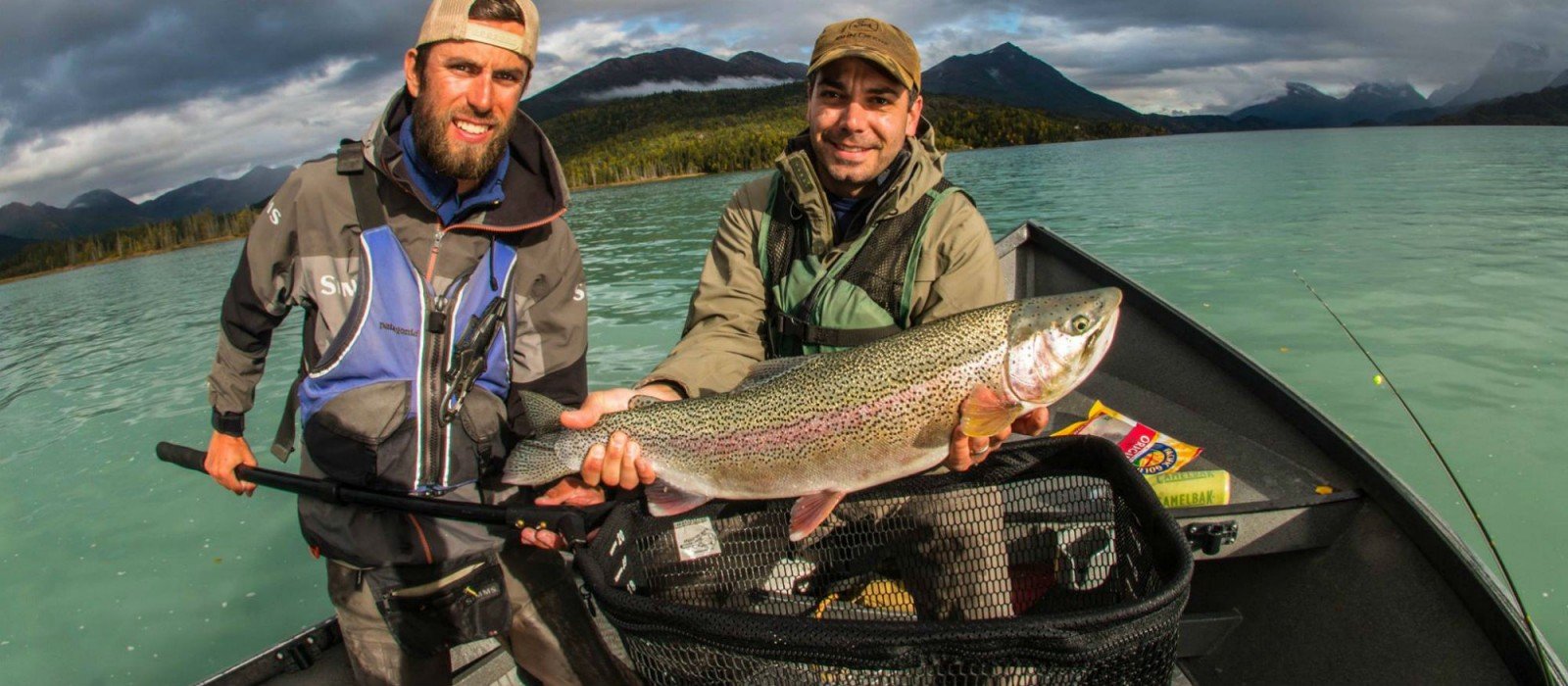 Approximate Cost:

Half Day:

$100 to $199 Per Person

Full Day:

$200 to $299 Per Person

Type:

Charters & Guides

Fishing:

Fly Fishing

Freshwater Fishing

Guided Fishing
Kenai River Fly Fishing floats out of Cooper Landing, Alaska which is about 2.5 hours from Anchorage spans the Sterling Highway. It is an easy drive with plenty of places to stop along the way. There are quality lodges in the area so plan on making it a real fishing vacation.
Fishing with Kenai River Fly Fishing
There are two world-class rivers here - the Kenai and the Russian. Both offer outstanding fishing for Salmon, Rainbow Trout, and Dolly Varden Char. The Kenai River Fly Fishing holds some of the best permits for the area so you can fish legally in the
Chugach National Forest
and the
Kenai National Wildlife Refuge
.
Expect professional guides with quality drift boats and good gear. The rivers here are exciting. The Kenai River is a fabled river and fishermen flock to its banks to fish for Salmon. This is where they think the term "combat" fishing originated and they are probably right. As you drift buy, you will likely see a long line of fishermen who could not get a guide or a standing boat waist deep in the sky blue waters of the Kenai River.
The Fishing here is insane which is why people come from all over the world to fish these waters. The runs of salmon are in the millions, and the Rainbow Trout here span 33-Inches. The early part of the season is for King Salmon fishing, and the Rainbows swim with the Kings to dine on all that roe.
The season here opens from mid-June, and that is a perfect time to fish for Sockeye, Rainbow, and Kings. Early July is best for Rainbows and late August the best time to fish for Silvers.
Expect a quality fishing adventure, professional guides, and plenty of big Fly Fishing Action.
TripAdvisor® Traveler Rating
TripAdvisor® Traveler Reviews
Fishing with JP
Reviewed By
Jared S
on September 4, 2018
I had the privilege to do a full day float trip down the KenaiRiver with JP from the Kenai River Fly Fishing company on the 1 st of September. JP was very professional and was very friendly. He took...
Awesome time fly-fishing! Success!
Reviewed By
mashby52
on August 5, 2018
We went for a half day trip with Mike on a guided fly-fishing trip down the Kenai River. I have practiced fly-fishing but never caught a fish! I not only caught my first fish on the fly but two...
Fantastic Trip!
Reviewed By
Andrew K
on July 13, 2018
My wife and I had a great day on the water with guide Mike Harp. Mike is everything you expect in a fishing guide -- knowledgeable, patient, friendly, and full of great stories. He knows the Kenai...