Kenai River Trout Anglers
Would you like to contact to check availability or learn more?
Fill out the info below and someone from will get back to you.
Email Sent
Kenai River Trout Anglers
203 Reviews
-
TripAdvisor® Traveler Rating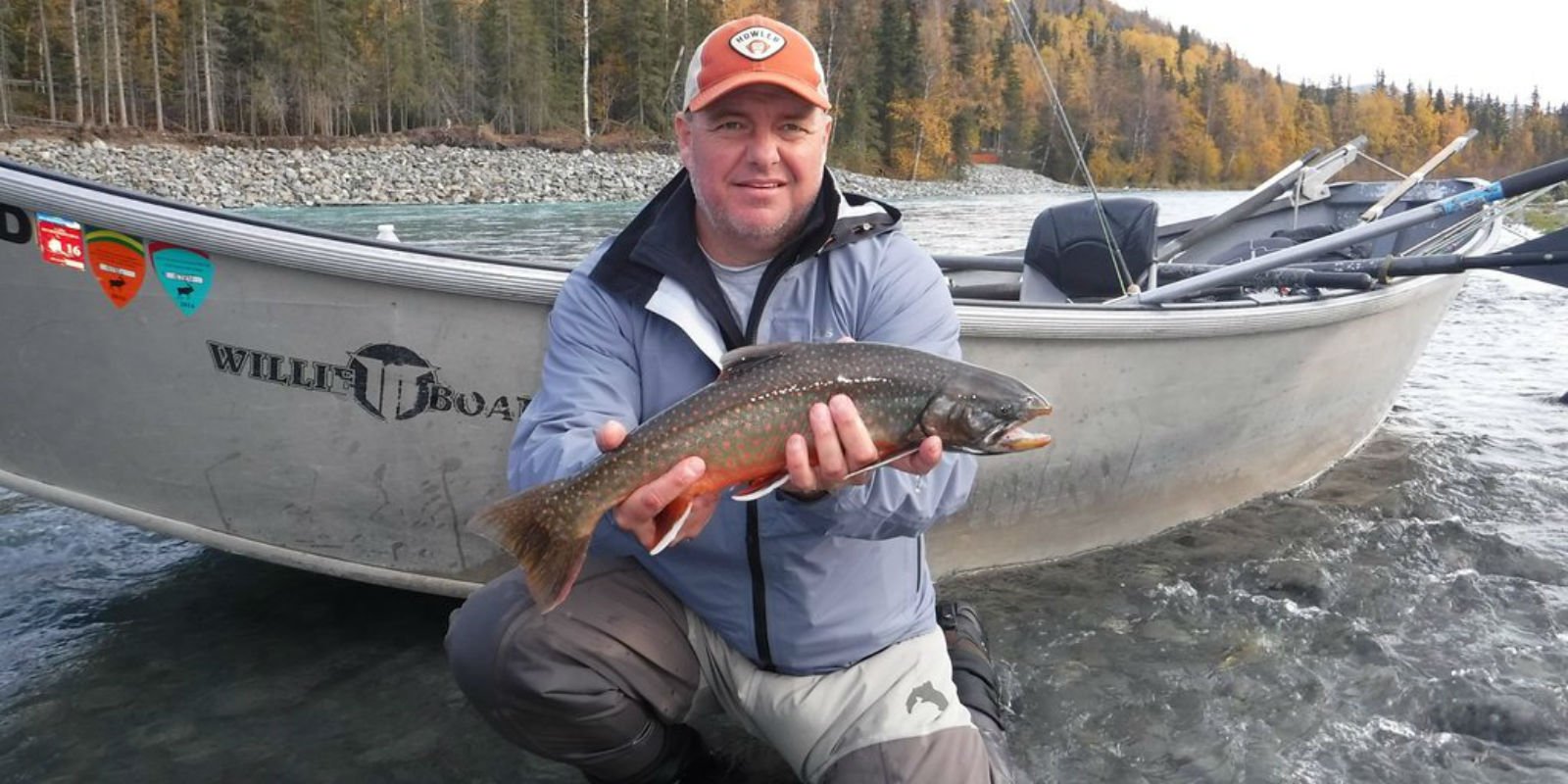 Approximate Cost:

Half Day:

$100 to $199 Per Person

Full Day:

$200 to $299 Per Person

Type:

Charters & Guides

Fishing:

Fly Fishing

Freshwater Fishing

Guided Fishing
Kenai River Trout Anglers is based out of Copper Landing at the headwaters of the fabled Kenai River. This is the river where the world record King Salmon was landed. Where you have such big Kings, you have Trophy Rainbow Trout and Trophy Dolly Varden. Kenai River Trout Anglers specializes in fly fishing for Trophy Rainbows and Trophy Salmon on the Kenai River.
Fishing with Kenai River Trout Anglers
This is a family-friendly guide service that is very willing to guide fishermen of all experience and levels - even those who have never been fly fishing before. Owner and guide, JJ Brown has been guiding and teaching fly fishing for 20 plus years. The Kenai River is a dynamic River and an experienced guide not only will keep you safe, but know the fish and their habits. To fish the big Rainbows and Dolly Varden, you must know where the King Salmon Spawning beds are. Then you must also have the right permit to fish there. The Kenai River is a mixture of "authorized" zones and includes a wildlife refuge, national forest, and of course the Alaska Fish and Game. To fish the entire river you must have the right permits.
Fishing the Kenai River
The water here is an odd shade of blue due to mineralization. In the upper Kenai, which is the area around Copper Landing, you have access to Trophy Rainbow Trout, Trophy Dolly Varden - both from the 20-33 inch range, though Dolly's tend to max out in the 28-inch range. The two grow fat and large because of the massive amount of salmon roe. In addition to Trout and Dolly Varden, you can fish for Sockeye Salmon, Chum Salmon, and Silver Salmon. There are King Salmon here, but you will need a special license to fish them and not many guides will take you.

There is overlap in the Salmon Runs and fishing for Sockeye is something the everyone should try. The Silver Salmon are a very popular sports fish because of their tremendous fight. They tend to show up late in August and into September. Sockeye fishing is called Flossing, and it is something that is just intriguing.

Overall, expect a well guided and professional service with the ability to put you on the Trophy Fish and still teach you how to fly fish.
---
Popular Alaska Fishing Destinations
TripAdvisor® Traveler Rating
TripAdvisor® Traveler Reviews
Amazing Guide
Reviewed By
Paul D
on October 7, 2020
JJ was the man. I was up there with my brother fishing Reds and trout. My brother is less experienced but JJ had fish on his line all day. It was a great mix of chasing salmon for the first time...
Trout fishing trip
Reviewed By
stickerhill
on September 7, 2020
We fished 4 days with Matt. He is very knowledgeable about the Kenai River and put us large trout every day.
Fishing at it's Best!
Reviewed By
Nancy H
on August 27, 2020
JJ is the most hardworking, knowledgeable, personable and down to earth guide you could ever ask for on the Kenai River.