Would you like to contact to check availability or learn more?
Fill out the info below and someone from will get back to you.
Email Sent
Never Monday Charters
48 Reviews
-
TripAdvisor® Traveler Rating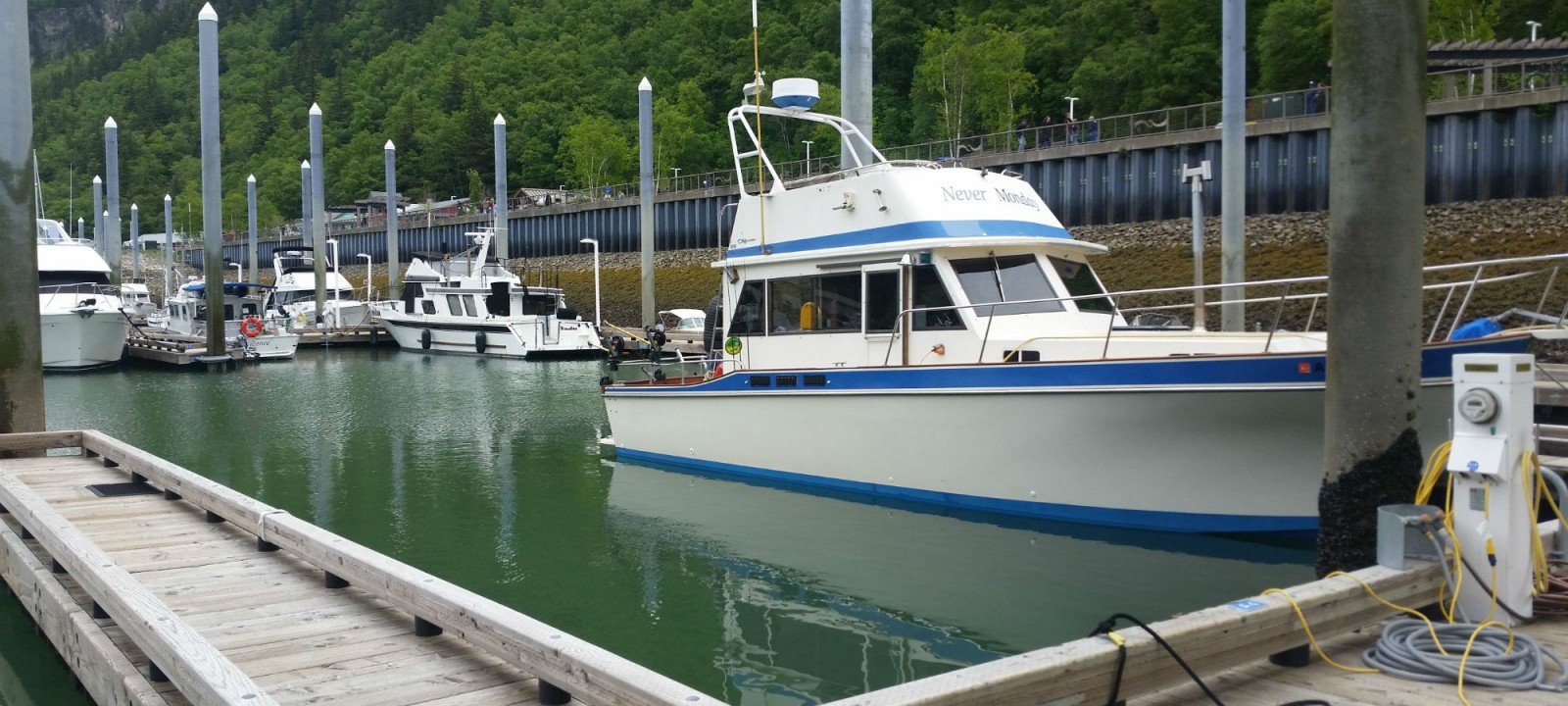 Approximate Cost:

Half Day:

$100 to $199 Per Person

Full Day:

$200 to $299 Per Person

Type:

Charters & Guides

Fishing:

Guided Fishing

Saltwater Fishing
Never Monday Charters sits at the tip of a very narrow inlet along the Inside Passage and just North of Juneau. They offer a variety of charters that include wildlife viewing, whale watching, and quality fishing adventures for Salmon and Halibut. Your guide and host is Captain Ken who has been in these waters for more than 40 years and knows how to find the Big Fish.
Fishing with Never Monday Charters
One of the big plusses for choosing the Never Monday Charters is that you have access to King Salmon fishing from May through the end of September. This is because the Kings migrate up the local rivers around Skagway and in other areas their saltwater population drops off once they hit the rivers.

You have to book with Never Monday Charters outside of the cruise company and this is because you receive better pricing.

The boat is fully equipped and comfortable. The heated cabin is perfect on chill mornings and you can rest in comfort until the fishing starts. There is a full bathroom on board.

The deck is 12.5 feet and offers plenty of room for anglers to fish without experiencing combat fishing. The wider boat also means that you have a smoother ride even when the water is choppy. There is seating for six on the flying bridge and you will likely get close and personal with the native wildlife from orcas to bigger whales.

The boat is equipped with quality fishing gear and rigging so you can fish in comfort and battle big fish.
---
Popular Alaska Fishing Destinations
TripAdvisor® Traveler Rating
TripAdvisor® Traveler Reviews
Fun, Entertaining Charter
Reviewed By
Karen N
on September 3, 2019
We had a great time on this charter. We had been forewarned that perhaps the fishing would be catch/release, which it was, and it was a little slow, but that was ok. Ken was well-informed about the...
One of our favorites!
Reviewed By
rachelle l
on August 12, 2019
We?re spending 7 days in Alaska on a cruise and doing excursions at all our ports. Captain Ken has been one of my favorites! We watched him feed eagles!!! We got amazing pictures and videos. Thanks...
Bad service
Reviewed By
phil h
on August 1, 2019
was looking forward to a fishing trip in Skagway, sent email to book and was told there was availability on that day and that they would call so that i could pay for trip. No call from Never Monday...

2 Helpful Votes