Would you like to contact to check availability or learn more?
Fill out the info below and someone from will get back to you.
Email Sent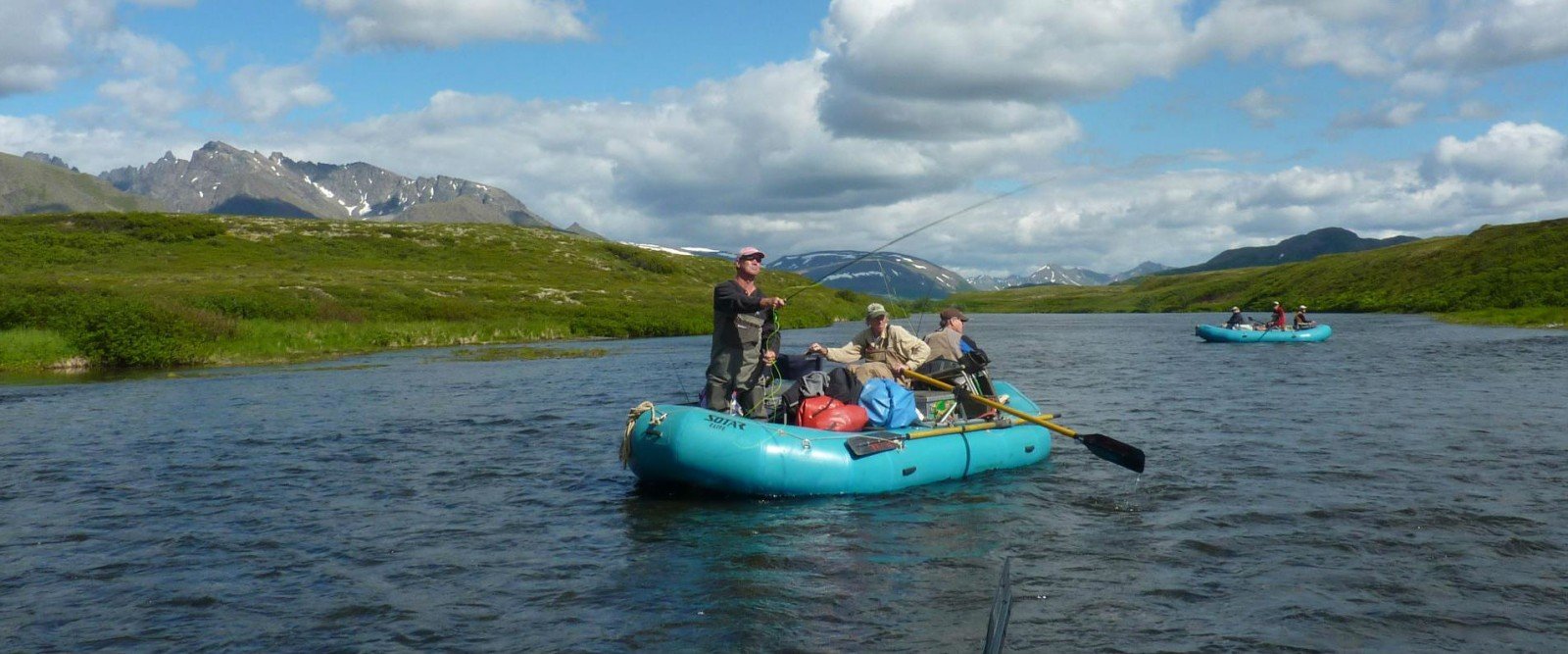 Approximate Cost:

6 - 7 Days:

$4,000 to $5,000 Per Person

Type:

Float Trips
Ouzel Expeditions is all about fishing. They know the land. They know the fish, and they know what fly fishermen want. They also know how to give you something more and their consistency of exceeding expectations is proof.

Ouzel Expeditions has access to the best rivers in Alaska and Russia. They focus their Alaskan fly fishing float trips around the Brooks Range, and that means you the fisherman have access to the Tarpon of the North.
The Rivers and the Fish
In Alaska, Ouzel expeditions gives you access to:
- The Salmon River - 90 miles, high altitude, float through lush forests, canyons and onto the permafrost arctic tundra. Fish for Kings, Silvers, Chums, Pinks,
Arctic Grayling
s, Char, and Rainbow Trout.
- The Kanektok River - Inside the
Togiak National Wildlife Refuge
- A clear water river that flows through the Ahklum mountains into Kagati Lake. fish for Kings, Silvers, sea run Char, and Rainbows.
- Aniakchak River - Starts at Surprise Lake and you fly in over the Gates of Aniakchak Volcano. The river stretches for 400 miles and is home to big trophy fish like 30-inch sea run Char, Chrome Salmon including Kings and Sockeye. Ask them about the Story of the Rainbow Trout here.
-
Alagnak River
- World-famous for its Salmon fishing - flows through the
Katmai National Park
and is known as a trophy river for Rainbows.
- Lake Creek - 60 miles long with white water - starts with a fly by of Mt. McKinley. Fish for Kings, Silvers, Sockeye, and Big Rainbows.
- American Creek - The best Dry-Fly Fishing spot in the world - Big Rainbows, Lots of wildlife, wolves, caribou, wolverines, fox, grizzlies and plenty of moose.
Featured Video of Ouzel Expeditions
---
Popular Alaska Fishing Destinations
You may also be interested in