Would you like to contact to check availability or learn more?
Fill out the info below and someone from will get back to you.
Email Sent
Rust's Flying Service
893 Reviews
-
TripAdvisor® Traveler Rating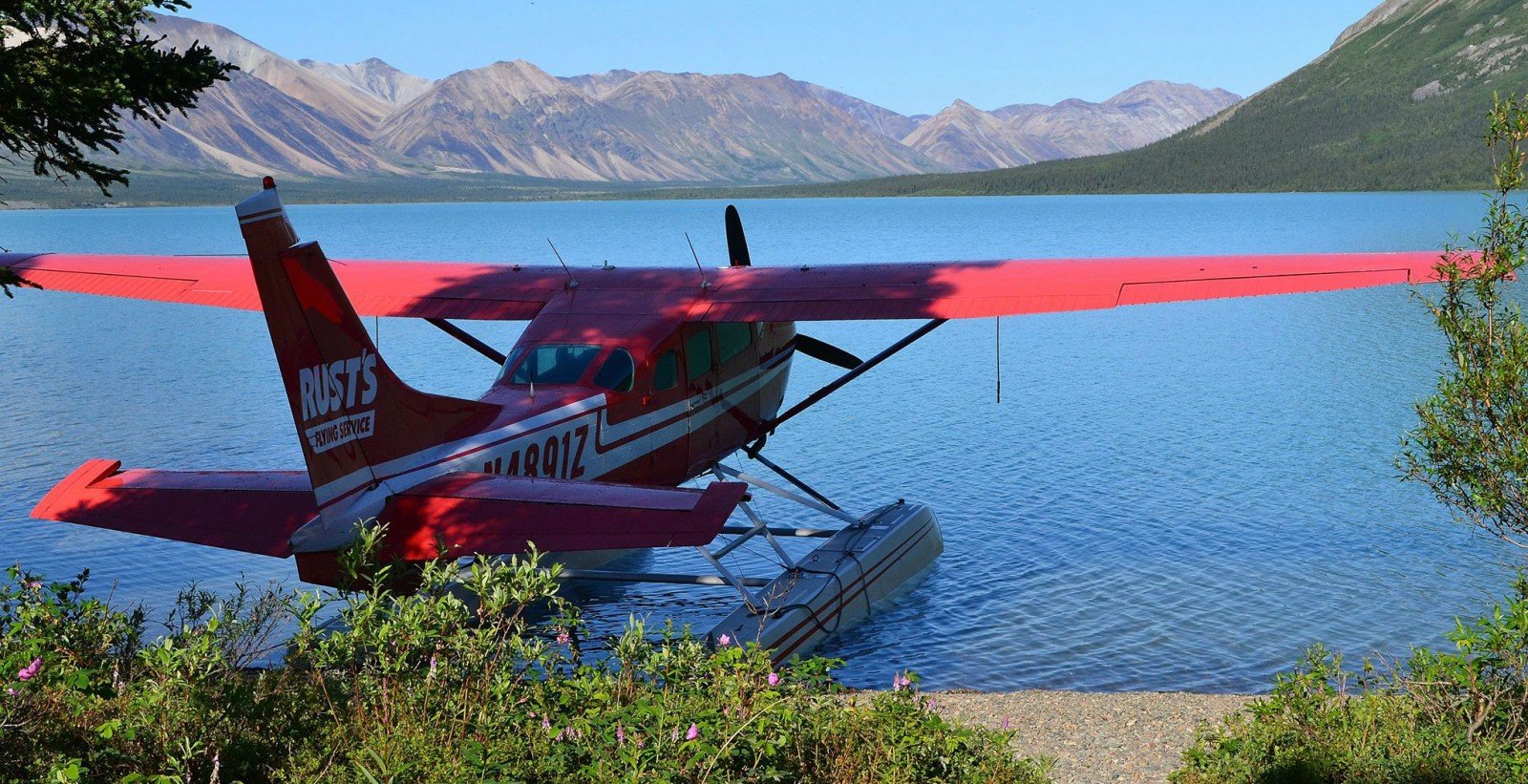 Approximate Cost:

2 - 3 Days:

$1,000 to $2,000 Per Person

Full Day:

$500 to $599 Per Person; $600 to $699 Per Person

Type:

Charters & Guides

Lodges

Fishing:

Fly Fishing

Freshwater Fishing

Guided Fishing

Self Guided Fishing
Rusts Flying Service puts you on big Salmon and Trout with as little as 35-minutes of air time. They fly out of Anchorage and utilize the beautifully clear waters of Lake Creek. Guided fishing in the remote parts of Alaska has never been this easy. In addition to day trips, they offer unguided fishing, guided fishing, and overnight cabin packages so that fishers in Anchorage can enjoy a world-class day of fishing.
The Fishing Trips
Guided fishing trips - They will pick you up at the Anchorage Airport of via shuttle from most hotels around Anchorage. They p rovide all of the gear so you don't have to check gear in and out of the airport. Your day trip comes with a hearty shore lunch. You have access to all five species of Pacific Salmon,
Arctic Grayling
(great on fly rod,) Northern Pike, and big Rainbow Trout.
Unguided Fishing is just you and the outdoors. You gain the experience and knowldge of Rust's. They also pick you up at most hotels or the Anchorage airport. You supply your own lunch and fishing gear.
The Overnight Cabins take you to either Rainbow Trout Lakes, Pike Lakes, or Salmon/Trout/Grayling streams. Accommodations vary by destination, but expect a cabin or tent cabin on a pristine lake or steam, Guides - for some package you get a professional guide for one day out of your three days of fishing and at others' you get a professional guide for all three days of fishing. The benefit is both budgetary and fishing experience. Some lakes, streams, and rivers are so thick with fish you don't really need a guide but if you want to fish for big Trophies, a guide is helpful.
Featured Video of Rust's Flying Service
---
Popular Alaska Fishing Destinations
TripAdvisor® Traveler Rating
TripAdvisor® Traveler Reviews
Amazing views
Reviewed By
tonygongy
on October 31, 2020
Can't go wrong going with Rust's! Professional service and they have options on where you want to go see based on your interests.
Great experience
Reviewed By
Richard g
on October 24, 2020
My son and I took the tour and had a great time. Our pilot was a bit cold at first but warmed up after taking off. He made sure we had wonderful up close visuals. I felt very safe with the pilot and...
A+++
Reviewed By
239forec
on October 24, 2020
Our flight was amazing. First time in Alaska and we did the Denali tour and it was unbelievable. Our pilot was great but forget his name. Worth every penny.
You may also be interested in