Would you like to contact to check availability or learn more?
Fill out the info below and someone from will get back to you.
Email Sent
Salmon Falls Resort
Premier All-Inclusive Ketchikan Fishing & Adventure Lodge | Choose From Guided or Self-Guided Fishing and Customize with Adventure & Sightseeing Options
108 Reviews
-
TripAdvisor® Traveler Rating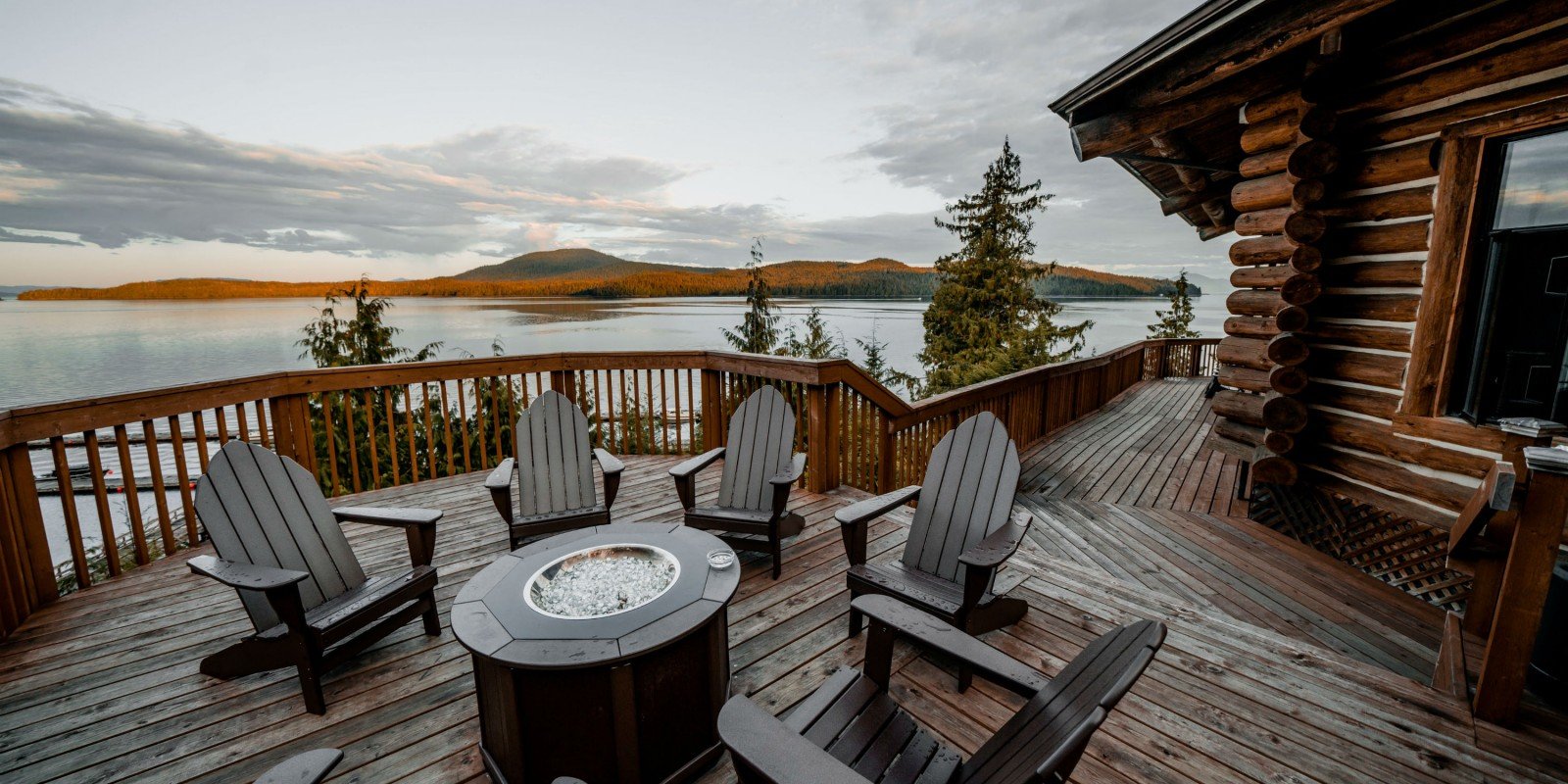 Approximate Cost:

6 - 7 Days:

$5,500 to $6,000 Per Person

4 - 5 Days:

$3,500 to $4,000 Per Person

2 - 3 Days:

$1,500 to $2,000 Per Person

Type:

Lodges

Fishing:

Fly Fishing

Freshwater Fishing

Guided Fishing

Saltwater Fishing

Self Guided Fishing
What we fish for:

King Salmon, Silver Salmon, Sockeye Salmon, Pink Salmon, Rainbow Trout, Halibut, Rockfish, Arctic Grayling, Chum Salmon, Dolly Varden, Cod
The Salmon Falls Resort sits in the city of Ketchikan along the Inside Passage. This is a highly diverse resort. It focuses on saltwater Salmon and Halibut fishing, but it is equipped to meet the fishing needs and desires of its guests.
Fishing With Salmon Falls Resort
The resort offers guided or unguided saltwater fishing trips. Unguided fishing trips are limited to two guests per 19 foot skiff. Guided fishing adventures are four guests per boat with a captain as your guide. You can also set up private chartered adventures with as few as two guests per boat. They also makes adjustments for single travelers.

Rooms have two double beds and a private bath. Triple rooms have three double beds and a private bath. If you really like your space, some of the double occupancy rooms have two queen size beds. If you are traveling as a group for business, they have a conference room that holds up to 80 people.
Fishing for the Big Ones
Salmon Falls Resort sits right in the epicenter for the barn door Halibut. These are the monsters that can weigh up to 1000 pounds. For sports fishing, the record is 495 pounds. To give you a visual, a 200 pound Halibut is wider than a grown man and just as tall. These flat fish get their nickname because they have the size and shape of a barn door. Halibut is an awesome fish for fishing and eating.
Salmon Fishing in Southeast Alaska
Even the salmon here are good sized. King salmon are the largest of the Pacific Salmon. 20 - 30 pounders are average. Over 50 pounds are exciting, but the record is 126 pounds for an Alaskan King Salmon. The local waters sport all five species of salmon. Fish for kings, silvers, red, chum and pink salmon around Ketchikan. This is one reason that Ketchikan is known as the salmon capital of the world. The Inside Passage is narrow and the salmon congregate making them easier targets for sports fishermen with flashers or bait.

Other fish species present include Rockfish such as Snapper and a variety of Cod. The area is also populated with sea bass, which are awesome targets and very good eating. If you are looking for a fishing vacation, the Salmon Falls Resort is the place to try. You will be welcomed and treated to the best fishing in Alaska.
Featured Video of Salmon Falls Resort
---
Popular Alaska Fishing Destinations
TripAdvisor® Traveler Rating
Location

Sleep Quality

Rooms

Service

Value

Cleanliness
TripAdvisor® Traveler Reviews
fishing in Alaska
Reviewed By
A6180PDbills
on October 2, 2022
beautiful facility with nice clean rooms .... great bar and restaurant .... friendly people that were very helpful with information or assistance with anything you needed ... great fishing, And...
Fun experience
Reviewed By
Rangemgr
on September 18, 2022
We went there for a week, never having been to Ketchikan. Had a great time at the resort and did a lot of walking to the end of the road and in the state park, did a seaplane tour, sea kayaking...
Great Fishing Expedition
Reviewed By
phseverson
on September 18, 2022
The resort and the staff as a whole did an outstanding job with our group of 6 on a self guided fishing package and taking care of it all. From the time we were picked up at the airport to getting...
You may also be interested in