Saltwater Excursions Fishing Charters
Would you like to contact to check availability or learn more?
Fill out the info below and someone from will get back to you.
Email Sent
Saltwater Excursions Fishing Charters
129 Reviews
-
TripAdvisor® Traveler Rating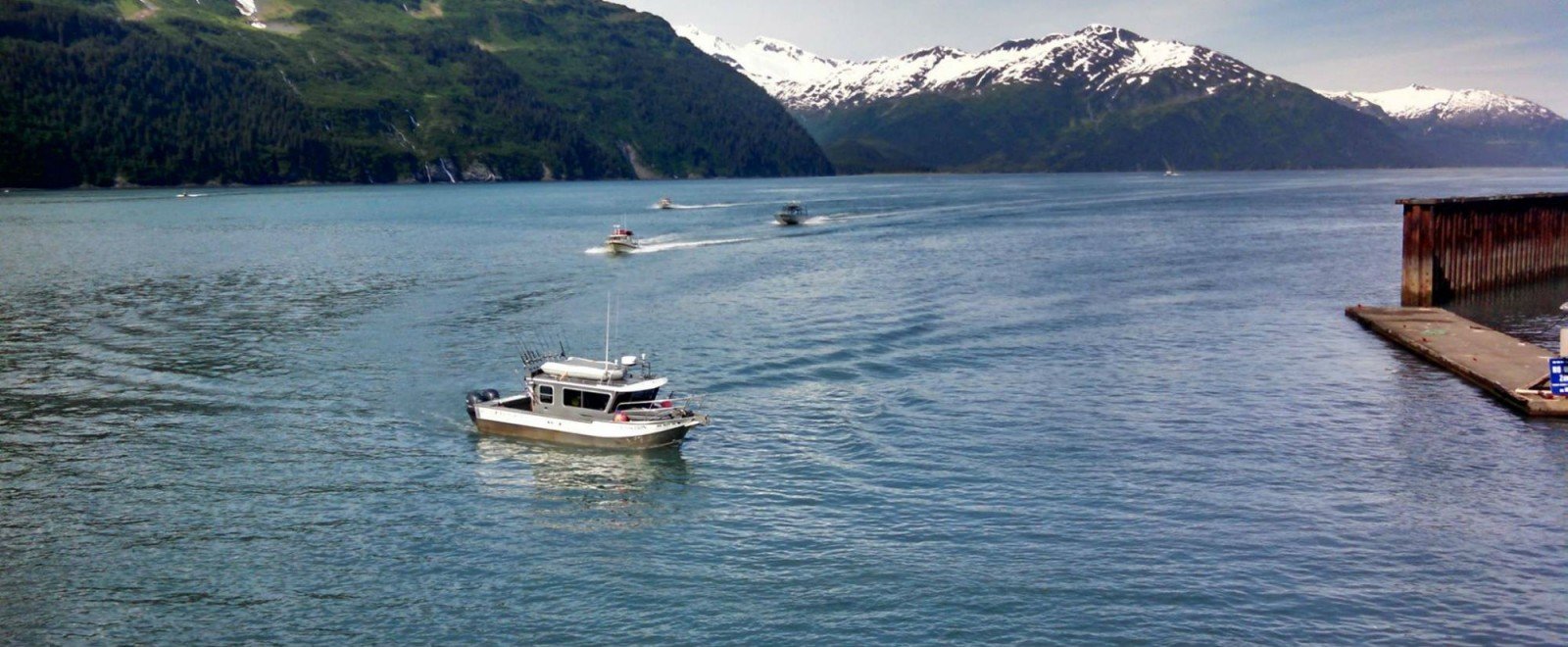 Approximate Cost:

Full Day:

$300 to $399 Per Person

Type:

Charters & Guides

Fishing:

Guided Fishing

Saltwater Fishing
Saltwater Excursions Fishing Charters is based out of Wittier Alaska. Whittier is in the Chugach National Forest and at the head of Passage Canal off of Blackstone Bay. Getting here is fairly easy as it is about 1.5-hour drive from Anchorage. Plan on a 2-3 drive time due to the Anton Memorial Tunnel which is only every hour for 15 minutes per direction. As complicated as that sounds, getting to Wittier is pretty easy. If you have time, you can stop at the Portage Glacier.
Fishing with Saltwater Excursions Fishing Charters
This is a salt water fishing charter, and they target big Halibut and Salmon. Guests fish from the Saltwater Addiction which is a 26-foot with a heated cabin, marine head, and even a place to lie down. Expect a comfortable boat stocked with all of the best equipment, including Loomis Rods.

Guests of the Charter have three fishing options. You can choose from a full day of Halibut fishing, a full day of combo fishing - Halibut and Salmon, or a full day of Salmon fishing.

The charter sails at 7 am and gets back to the dock around 5-6 pm. This is Prince William Sound, and these waters are a haven for Halibut and Salmon. Much of these waters are sheltered, still, and cold. They are full of nutrients which draw in the Smolt and the bait fish. Those are partially what bring in the Salmon and Halibut. The Salmon come here to feed and rest before they migrate up the local rivers to spawn. The Halibut come to feed on the bait fish and the Salmon. Both offer big Trophy targets.

Overall, you should expect a very professional crew, qualified and licensed captains, and helpful and skilled deck hands.
Featured Video of Saltwater Excursions Fishing Charters
---
Popular Alaska Fishing Destinations
TripAdvisor® Traveler Rating
TripAdvisor® Traveler Reviews
Big Halibut/Beautiful Day
Reviewed By
sam_vandergaw
on November 27, 2020
We booked a bit of a last minute trip for four and Kristen had a boat going out with two of her regulars aboard. After meeting these two guys it was apparent SE knew what they were doing, they?ve...
Experience of a lifetime
Reviewed By
Emmrk18
on November 24, 2020
I caught my very first fish on this trip! Not only did I have the best captain and crew to assist me in catching my fish, the view and overall experience was unreal. I have lived in Alaska all my...
Grandson's Wedding
Reviewed By
Jerry L
on November 21, 2020
Whole trip was excellent. From the time we got on the boat until leaving the captain and First Mate were very helpful, friendly and professional. We limited out on halibut early enough they took us...