Would you like to contact to check availability or learn more?
Fill out the info below and someone from will get back to you.
Email Sent
Saltwater Safari Company
6 Reviews
-
TripAdvisor® Traveler Rating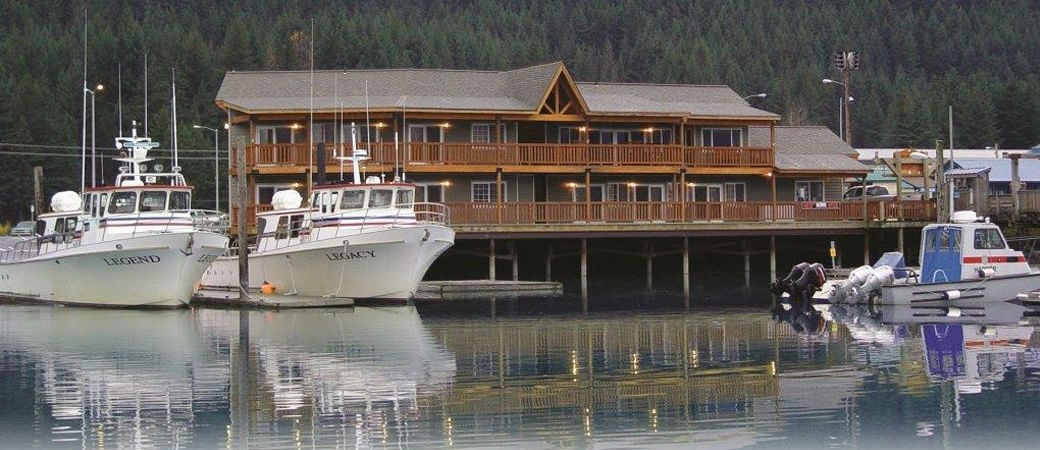 Approximate Cost:

6 - 7 Days:

$3,000 to $4,000 Per Person

4 - 5 Days:

$2,000 to $3,000 Per Person

2 - 3 Days:

$1,000 to $2,000 Per Person

Half Day:

$200 to $299 Per Person

Full Day:

$200 to $299 Per Person; $300 to $399 Per Person

Type:

Charters & Guides

Lodges

Fishing:

Guided Fishing

Saltwater Fishing
The Saltwater Safari Company is an amazing company in which to enjoy your Alaskan fishing adventure. They fish for Halibut, King Salmon, Silver Salmon, and Rock Fish. The lodge sits right on the boardwalk to the harbor and offers spectacular views of the Pacific Ocean. Seward itself, is a beautiful town and has a lot to offer visitors.

Guests stay in luxury rooms in one of the best locations. Your lodge is literally above Resurrection Bay and right in the heart of the Seward Harbor. Rooms are fitted with Queen-Sized beds and offer luxuries like granite and custom stonework, TV, and art from Alaskan Artist. The lodge holds up to 18 people.
Fishing with Saltwater Safari Company
Seward is one of the best places to fish for Halibut. The waters here are prime for rearing big, barn door halibut and that draws people from around the world. The Salmon fishing here is also top-notch.

Guests fish from one of two 53-foot cabin cruisers that offer long-range capabilities that put guests where the fish are. When you fish with Saltwater Safari Company you no longer have to keep fishing over the same waters as everyone else. Go deep and just as the shallow water fade, you find those big Halibut. Along the way, troll for King Salmon or Silver Salmon. There are also monstrous Ling Cod and you may even see the reclusive Salmon Shark.

If you want big fish, lots of luxury, and a place that is perfectly located, then try Saltwater Safari Company.
Featured Video of Saltwater Safari Company
---
Popular Alaska Fishing Destinations
TripAdvisor® Traveler Rating
TripAdvisor® Traveler Reviews
Memorable family fishing trip!
Reviewed By
AlaskaHarleyDad
on July 5, 2020
Captain Steve on the Legacy and his crew provided an amazing experience for our family! Our entire family which included two young children had an amazing time. We all caught or limit of halibut...
Terrible captain June 20, 2020
Reviewed By
egrusu
on June 21, 2020
We are repeat Alaska based customers, annual ladies fishing trip!! Unfortunately, multiple issues led to this negative review. We requested Captain Steve, same captain we had last year. Well, we got...
Seward Pre Cruise Stay
Reviewed By
John O
on July 11, 2019
Decided to visit Seward a couple days before our cruise. The Safari Lodge is perfectly located right on the water, near really good restaurants, and a great place to watch the days catch come in. It...
You may also be interested in