Would you like to contact to check availability or learn more?
Fill out the info below and someone from will get back to you.
Email Sent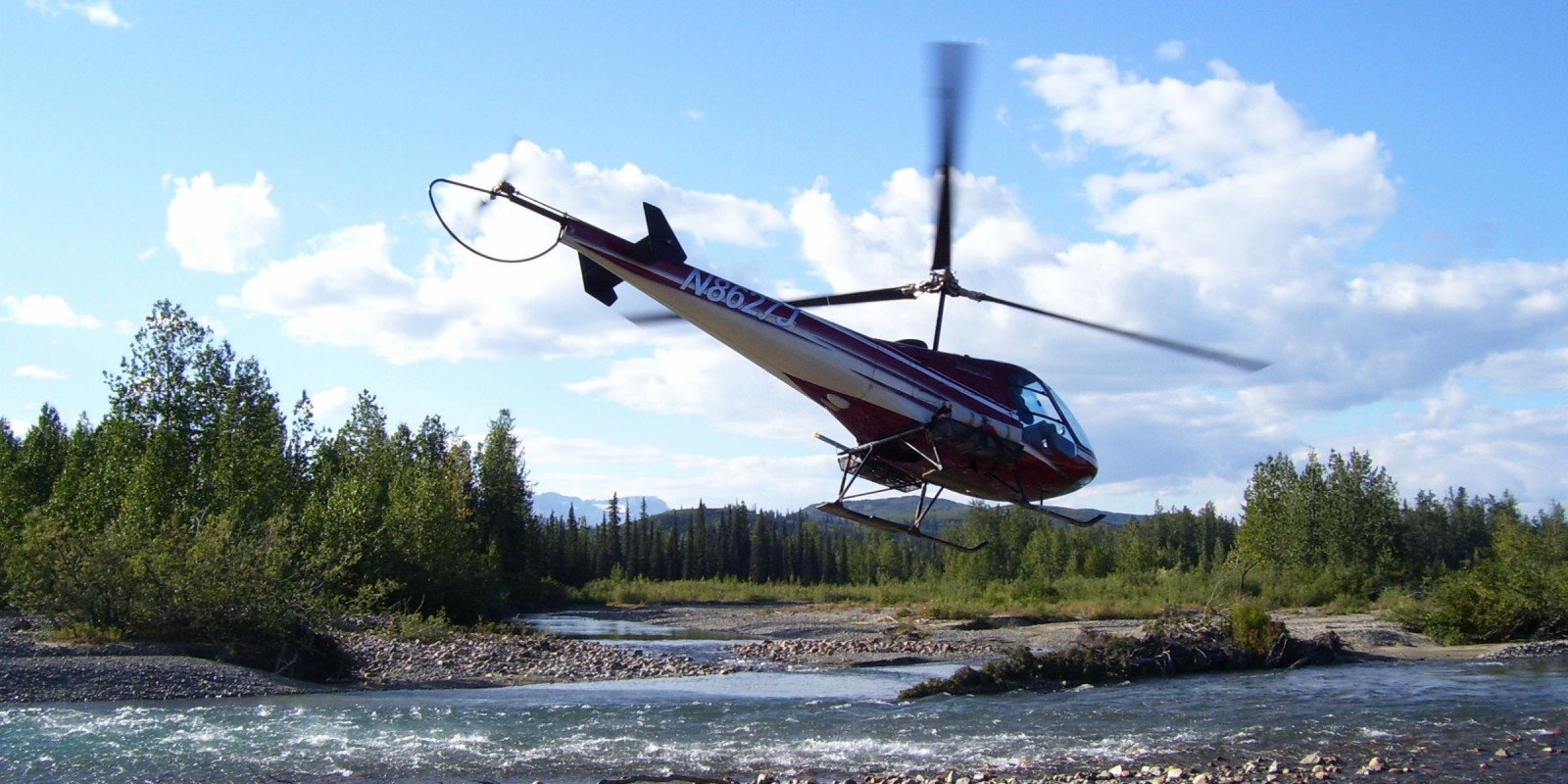 Featured Package
---
7 Day All-Inclusive Fly-Fishing Adventure
$8,600 Per Guest
Access remote waters with 6 days of heli-fishing and experience streams rarely fished by other anglers
---
With over forty years in business, Talaheim Lodge is known throughout the world as a premiere fly fishing destination and is the only lodge in Alaska that owns two helicopters for our guest's exclusive use. Located 80 miles west of Anchorage, surrounded by nothing but a valley of mountains, we fish streams rarely seen by other anglers. By limiting guests to only 8 fishermen per week, we ensure that everyone deserves the top notch service and attention to detail that a once in a lifetime experience deserves.

Most of our rivers are wade-able and perfect for fishermen that like to cast across small rivers in search for that perfect catch. But if you need a break from wading, no problem. Our portable blow-up canoes offer that flexibility - you can choose to walk the river in part, or not at all. With a helicopter as your means of transportation, you are free to follow the fish, whether that be for three miles or just 300 feet. We'll pick you up wherever you end up. Within a 15-minute helicopter flight from Talaheim, we have access to over 100 miles of great fishing waters. Tributaries that are so remote that if you see a foot print, it was likely your guides from the week prior.

Whether you're an avid fly fisherman looking to hook one of our famous Rainbow Trout, or a novice angler after an Alaskan King, Sockeye, or Silver salmon, see why Talaheim Fishing Lodge has been the anglers choice for over forty years.
Type:

Lodges

Fishing:

Fly Fishing

Freshwater Fishing

Guided Fishing
Nestled in the foothills of the Alaska Range, Talaheim Lodge lies 80 miles west of Anchorage and 50 miles from the nearest road. Located on the Talachulitna River, one of the first hook-and-release Alaska trout fisheries in the state, it's a prime location for a remote Alaska fly-in fishing lodge. Massachusetts native and forester Mark Miller pitched a tent at this site in 1974, naming it Talaheim Lodge. Mark now has 34 years of experience flying and fishing Alaska's wilderness, and the tent is now a luxurious facility with modern appliances, solar powered electricity, a private airstrip, two helicopters, and a professional staff. With the owners' children on the staff, the family atmosphere is palpable. Half of the bookings at this cozy getaway are repeat clientele.
Talaheim Lodge is the only Alaska fishing lodge that owns two helicopters for their guest's exclusive use
Talaheim has chosen to buck the standard bush-plane in favor of a more flexible mode of travel. While bush planes are limited to landing on deep streams and long gravel bar runways, Talaheim uses helicopters for maximum flexibility. With
helicopter fishing
, Talaheim can follow the King Salmon as they migrate north. The lodge typically targets these Kings, as well as Sockeyes and Silver Salmon.
Sockeyes are a lovely metallic green when first arrive in the area, but turn pink as they enter fresh water, and are in great condition when they reach Talaheim. Pinks enter the Talachulitna in large numbers. These aggressive fellows will attack any correctly-presented lure or fly. No matter your fishing method, you can expect to catch a lot of these during your outings. Chum Salmon follow close behind the Alaska Pink run. With their vertical stripes, large teeth, and fierce strikes, these fish have earned the nickname 'Tiger Salmon'. Silver Salmon are very popular with fly fishermen. The Talachulitna is also crowded with Rainbow Trout for you to catch and release; dozens of them can be caught daily. One guest has even described them as 'fat as footballs'. Grayling are aggressive top water feeders that are easy to catch, making them a great target for anglers of all levels. While the famed Northern Pike don't enter the Talachulitna, they can be found in abundance in nearby lakes.
Personal service in a wilderness environment only exists in small numbers
Hosting only six to eight guests per week, the lodge is able to provide exceptional hospitality, and the staff has top notch experience in their fields. The helicopter pilots are lifelong staff members who have flown Talaheim's guests for the last 15 years. They're also licensed mechanics who maintain the aircraft on-site. There's a two-guest-to-one-guide ratio, allowing for personalization of your itinerary. Go ahead and change your plans, doing as the day's conditions dictate '" go from wading to canoeing, or follow the fish.
Expert Alaska fishing guides lead guests to streams rarely ever fished by other anglers.
The lodge's two helicopters can fly you out to fish a different stream every day. While most are wade-able, you can fish by canoe if you wish. Helicopter power means you can skip over the known, crowded fishing holes accessed by bush plane, and spend your time at productive streams rarely shared by other anglers. What's more, the lodge itself is located in an area only accessible via its private airstrip. These arrangements mean you hunt fish that aren't used to human predators, making for easier fly fishing.
Featured Video of Talaheim Lodge
---
Popular Alaska Fishing Destinations
You may also be interested in