Talon Air Service Fly-In Fishing Trips
Fill out the info below and someone from will get back to you.
Email Sent
Talon Air Service Fly-In Fishing Trips
112 Reviews
-
TripAdvisor® Traveler Rating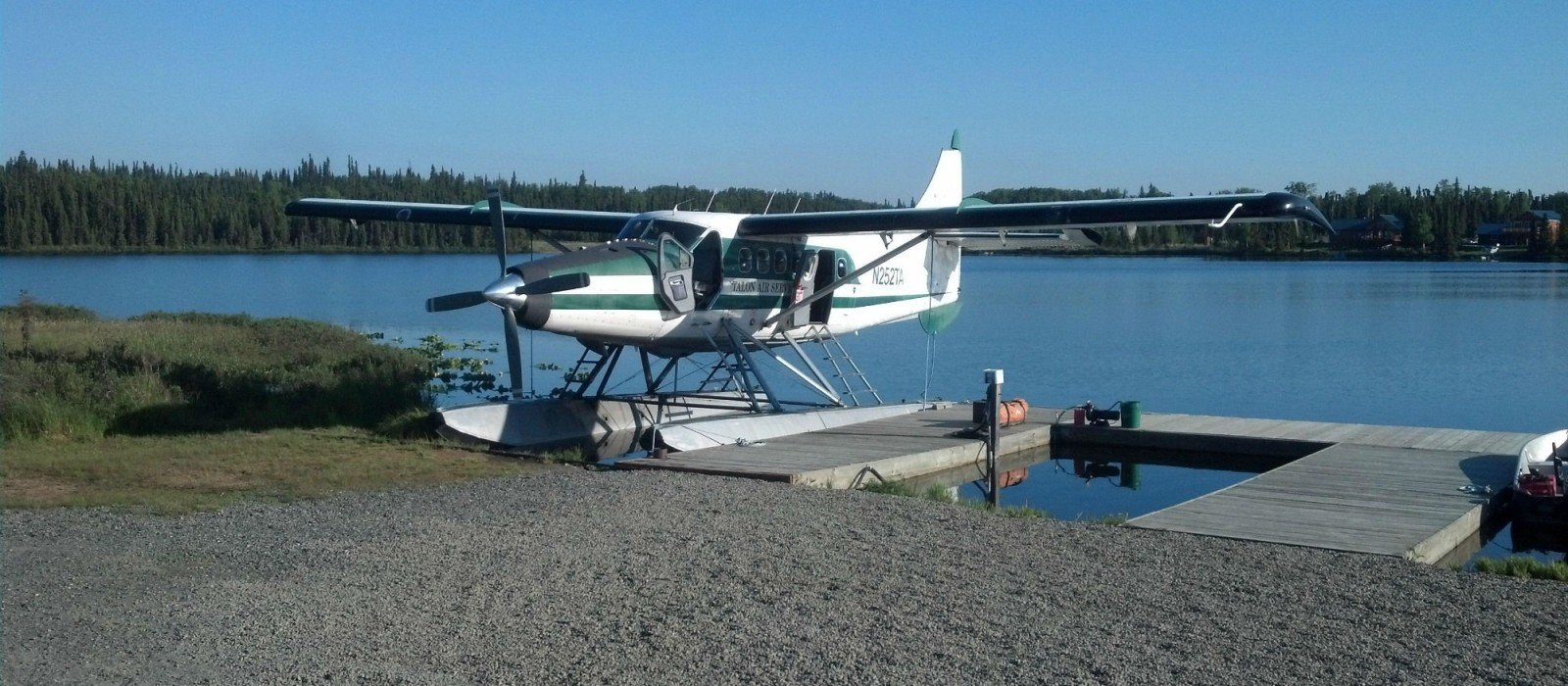 Approximate Cost:

Full Day:

$300 to $399 Per Person; $400 to $499 Per Person

Type:

Charters & Guides

Fishing:

Fly Fishing

Freshwater Fishing

Guided Fishing
Talon Air Service - Fly-In Fishing Trips is based out of Soldotna, Alaska and at the heart of the Kenai Peninsula. The location is important because it offers fishers easy access to some of the best fishing spots on the globe - The Kustatan River, Big River Lakes, Wolverine Creek, Crescent Lake and Crescent River, and a host of other remote lakes or rivers that offer world-class fishing.
The Fishing
Talon Air Service - Fly-In Fishing Trips is not a lodge. They do not provide lodging. They are a charter of sorts and most of their trips start from their float plane base in Soldotna. In short, you drive to the base and they fly you to the fish.

This is an arrangement that is quite beneficial to many visitors to the Kenai Peninsula. Maybe you are only here for a day or two and you'd like to experience the remote fishing opportunities that are so rich in Alaska- perfect. You can book a day trip and not have to have had to book lodging or X number of days with a guide.

All of the trips that Talon Air Service - Fly-In Fishing Trips offer are guided. They also offer a very wide territory of options and for usually able to accommodate special requests, such as a fly-out to Prince William Sound or an air hop over to Rainbow Lake.

Talon Air Service offers multiple trips so be sure to talk with them about fishing style (wading vs fishing from boat) & number of other guests on each trip to make sure you find the right option to suit what you are looking for out of your Alaska fishing experience.
Featured Video of Talon Air Service Fly-In Fishing Trips
TripAdvisor® Traveler Rating
TripAdvisor® Traveler Reviews
Wonderful trip with Talon Air
Reviewed By
vetin02
on June 17, 2019
Wonderful experience with Talon Air! We took the float plane to Wolverine Creek for fishing and bear watching. Alan was wonderful with our young children and provided such a calm, confident presence...
Awesome Experience!
Reviewed By
JDH_AustinTx
on September 16, 2018
Today my husband and I took the Talon Air trip to Crescent Lake. What a faulous experience! All of the staff were nice...our guide, Dan, was great. It was a cloudy, rainy type of day, so we weren't...
Amazing service!!
Reviewed By
Sally S
on August 6, 2018
From the moment I walked in, leading to the plane, loading the plane, unloading the plane, loading the boat and then fishing I felt ?taken care of?! I also felt extremely appreciated when they called...