Talon Air Service Fly-In Fishing Trips
Would you like to contact to check availability or learn more?
Fill out the info below and someone from will get back to you.
Email Sent
Talon Air Service Fly-In Fishing Trips
148 Reviews
-
TripAdvisor® Traveler Rating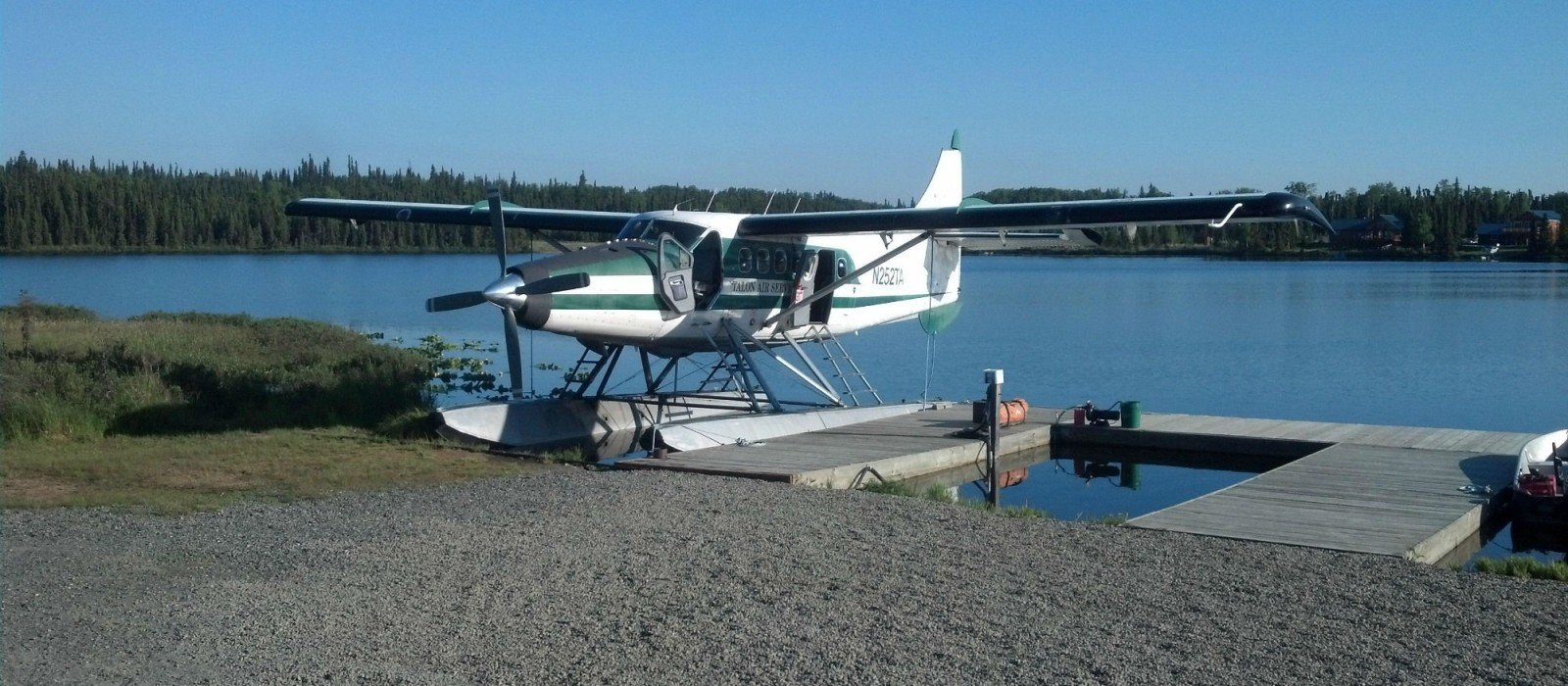 Approximate Cost:

Full Day:

$300 to $399 Per Person; $400 to $499 Per Person

Type:

Charters & Guides

Fishing:

Fly Fishing

Freshwater Fishing

Guided Fishing
Talon Air Service - Fly-In Fishing Trips is based out of Soldotna, Alaska and at the heart of the Kenai Peninsula. The location is important because it offers fishers easy access to some of the best fishing spots on the globe - The Kustatan River, Big River Lakes, Wolverine Creek, Crescent Lake and Crescent River, and a host of other remote lakes or rivers that offer world-class fishing.
The Fishing
Talon Air Service - Fly-In Fishing Trips is not a lodge. They do not provide lodging. They are a charter of sorts and most of their trips start from their float plane base in Soldotna. In short, you drive to the base and they fly you to the fish.
This is an arrangement that is quite beneficial to many visitors to the Kenai Peninsula. Maybe you are only here for a day or two and you'd like to experience the
remote fishing
opportunities that are so rich in Alaska- perfect. You can book a day trip and not have to have had to book lodging or X number of days with a guide.
All of the trips that Talon Air Service - Fly-In Fishing Trips offer are guided. They also offer a very wide territory of options and for usually able to accommodate special requests, such as a fly-out to Prince William Sound or an air hop over to Rainbow Lake.
Talon Air Service offers multiple trips so be sure to talk with them about fishing style (wading vs fishing from boat) & number of other guests on each trip to make sure you find the right option to suit what you are looking for out of your Alaska fishing experience.
Featured Video of Talon Air Service Fly-In Fishing Trips
---
Popular Alaska Fishing Destinations
TripAdvisor® Traveler Rating
TripAdvisor® Traveler Reviews
Consider it a must!!
Reviewed By
Margie W
on August 21, 2021
Highly Recommend! We had a great time on the bear viewing/fishing trip over to Big River Lakes. Limited out on our silvers and saw 6 bears including a mama and her 3 cubs. Our guide Jason was...
Very pleasant bear viewing experience with Talon Air
Reviewed By
stellka_in_evora
on August 11, 2021
We went with Talon Air on an afternoon trip to watch the bears at the Waverly Creek. The day before it rained heavily and on a day of our trip it was still raining but weather was improving by the...

1 Helpful Vote
Bear Viewing Trip
Reviewed By
cdave2019
on August 9, 2021
We used Talon Air for our vacation in Alaska for Bear Viewing Trip. Trip starts with 20 minute plane ride from Soldotna to Wolverine Creek over the Cook Inlet. Once you are on the other side of the...