The Fish House - Fishing Charters
Would you like to contact to check availability or learn more?
Fill out the info below and someone from will get back to you.
Email Sent
The Fish House - Fishing Charters
153 Reviews
-
TripAdvisor® Traveler Rating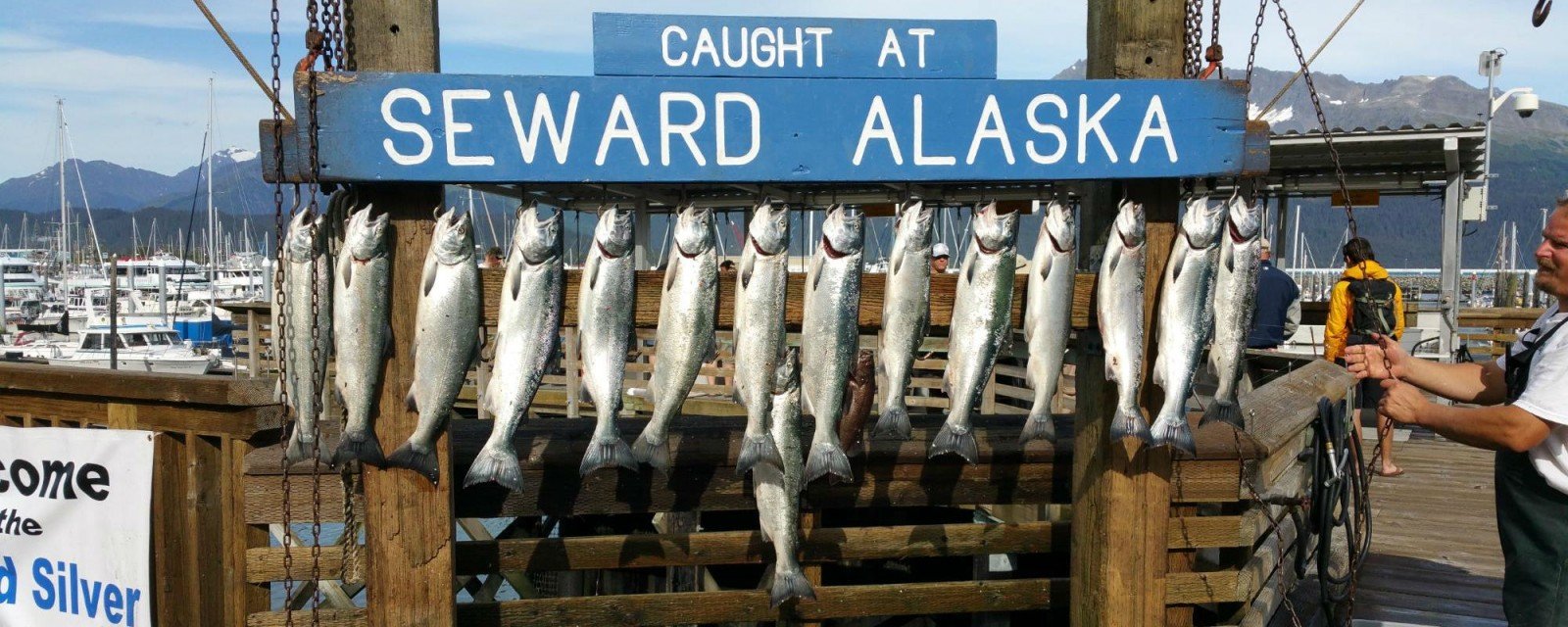 Approximate Cost:

Half Day:

$100 to $199 Per Person

Full Day:

$300 to $399 Per Person; $200 to $299 Per Person

Type:

Charters & Guides

Fishing:

Guided Fishing

Saltwater Fishing
Seward is a fishing mecca. There are big Trophy Halibut, Trophy King Salmon, and Trophy Silver Salmon here. Also, you have access to big, fat Ling Cod, Rockfish and all five species of Silver Salmon.

Seward is a charming town and a great place to enjoy a fishing vacation. The Fish House Fishing Charters is a professional charter that focuses on helping visitors and locals alike fish Resurrection Bay and the deeper waters around Seward. If you are ready for a trophy fishing Adventure, then The Fish House Fishing Charters is the charter for you.
Fishing with The Fish House Fishing Charters
The Fish House Fishing Charters offers Salmon and Halibut Charters and combo trips so that you can get the most out of your day of fishing here. This is a five-boat fleet of modern boats, that are well-maintained and equipped with modern fishing tools such as electronic depth finders, down riggers, and GPS. You should also expect access to top-shelf quality gear such as rods and reels. All of that is great, but without a helpful and supportive crew, you might as well fish from the shore. Thankfully, the crews on all of the boats here are professional, seasoned, and offer years of experience to all of their guests.

Overall, expect a great fishing trip, hospitable and welcoming crews, and plenty of opportunities to battle big fish.
Getting to Seward
Some places in Alaska are difficult to get to, but Seward is not one of those. It is a beautiful and easy drive here from
Anchorage
. The drive takes about 2.5 hours, and there are plenty of places to stop along the way. If you are not in a hurry, stop by the Portage Glacier, which is about the half-way point. It's a great place for a bathroom break, and they have a visitor's center. There is a small airport in Seward, but the runway is microscopic, and it only supports small air craft. It s by far easier to drive here than fly.
---
Popular Alaska Fishing Destinations
TripAdvisor® Traveler Rating
TripAdvisor® Traveler Reviews
Lazy, rude employees, not complying with local health codes
Reviewed By
matthewmG2871HL
on January 25, 2021
Employees need to learn customer service skills. The staff was incredibly rude during a recent visit. I would love to support a local business, but it will be Spenard's in Anchorage instead of the...
Great time!
Reviewed By
Kylie L
on August 21, 2020
Our guide was fantastic! He was tuned in to the needs of our group, was flexible with our plans and made sure everyone was laughing and having a good time! We all maxed out on fish and left with...
Fantastic charter !!!
Reviewed By
Bobcat763
on July 21, 2020
Revelation and Captain Nick were the best. We had the greatest time. Captain Nick is extremely knowledgeable and was very patient with us. He was fantastic in handling 5 fish on at one time. Fish...